Posted on
SHOW & TELL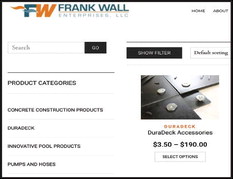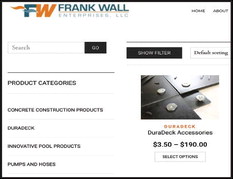 A guide to products and services
Frank Wall's 'DuraDeck' for an instant roadway
DuraDeck mats, from Frank Wall Enterprises, of Columbus, Miss., are the answer to job site access when you need an instant roadway or traction.
DuraDeck mats can be placed over mud, marsh and sand, as well as uneven or soft surfaces. Made of high-density polyethylene plastic, they support up to 80 tons and provide a safe solution for moving or installing heavy loads.
These mats, which do not warp, rot, crack or delaminate, are a durable, easy-to-use alternative to plywood or fiberglass.
For moreinformation, contactFrankWall Enterprises, 413 Wilkins Wise Road, Columbus, MS 39705. Phone: 800-488-9146. Online www.frankwall.com.