Posted on
SHOW & TELL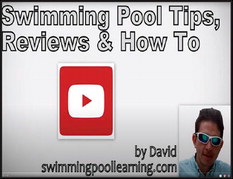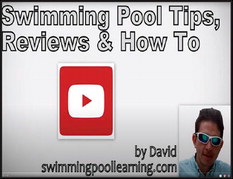 A guide to products and services
TuneintoDavidVanBrunt for pool tips, reviews
The Hole in One Basket, from David Van Brunt, of Swimming Pool Learning, is a heavy duty skimmer basket, designed for use when a suction-side automatic cleaner is attached at the skimmer, that helps protect against damage caused by a clogged pump.
This simple, yet effective product functions as if the skimmer basket is still in the skimmer, allowing the skimmer to be cleaned while avoiding the problem of debris collection in the pump basket, filter or skimmer adaptor. Pool water simply continues flowing at the correct rate.
The Hole in One Basket is designed for a 1-1/2-inch automatic cleaner hose to slide through. To install, just line the Hole in One Basket so that the hole is over the skimmer adapter and put the lead cleaner hose through the hole.
For more information, contact David Van Brunt at 909-938-6126, or visit www.swimmingpoollearning. com, a Youtube channel serving the pool and spa industry.
Try Oxygen Pools for an added layer of protection
Oxygen Pools, of Langhorne, Penna., offers their Advanced Oxidation Process as a way to help fight the corona virus by creating multiple layers of oxidation in the water.
The Dynamic Oxygen Generator oxidizes contaminants as it feeds ozone into the pool, while the patented high-velocity generating system creates a safe residual level of hydrogen peroxide in the water, accomplished automatically whenever the generator is running, and measured using test strips.
If there is concern about corona virus, the normal peroxide residual can be increased by adding 27 percent Hydrogen Peroxide to level 10-15 ppm.
Shocking a pool is also important, and Oxygen Pools chlorine-free Formula "O" simplifies the water treatment program by blending activated oxygen powder, algaecide, clarifier and stain and scale prevention into one product.
Use of the oxygen-based water treatment and a weekly dose of Formula "O" makes it possible to run a pool chlorine- and salt-free.
The Dynamic Oxygen Generator installs onto any type of filter without special tools.
For more information, contact Oxygen Pools, Dept. SI. Telephone 877-246-9943. Visit the company online www.oxygenpools.com.