EXPANDABLE POOL CONTROL, NOW AT A MORE ACCESSIBLE PRICE.
California bill could impose a $.30/tab tax on stabilized chlorine sold at retail pool stores.
By Marcelle Dibrell California legislators are considering a new bill that could allow public entities to impose a tax on stabilized chlorine, such as...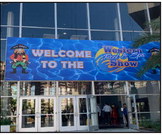 The Western Pool and Spa Show, which took place March 23-25 in Long Beach, California, was a smashing success. It bills itself as having an educationa...

A day in the life of a Florida public pool inspector
By Lauren Broom Florida public pool code on free chlorine level proposed updates Background Florida's public pool code is contained in Chapter 64E-9, ...
'NOT ON MY WATCH'
Drowning injuries and fatalities are so commonplace that the stories could fill up whole newspapers. The CDC estimates that about 10 people die from d...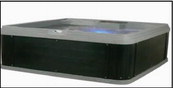 Rick Harvey, and his company KC Hot Tub Repair, is giving the pool service industry a bad name. The Kansas City business owner seems to have one real ...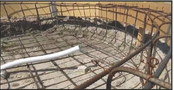 Patrick Lee, a homeowner in Cocoa Beach, Florida, said he paid $92,276 to Legacy Pools for a new swimming pool that was never completed. He made the p...
The Pool and Spa Show
Jan. 24-26, Atlantic City, New Jersey
34th Annual National Plasterers Conference
Feb. 8-10, Coronado, California
The Southwest Pool and Spa Show
Feb. 9-11, Houston, Texas
The Western Pool and Spa Show
Mar. 23-25, Long Beach, California