Posted on
Have you tried 'VacDaddy' fromAdvancedPoolTech?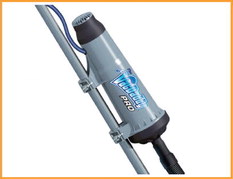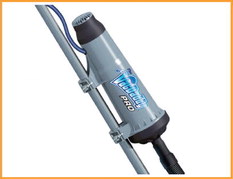 The VacDaddy™, from Advanced Pool Technologies, LLC, of Port Washington, N.Y., is a lightweight compact and portable pool vacuum that, at only 10-12 lbs., can be used by almost any family member.
The VacDaddy offers not only fast pool cleaning, with more than twice the vacuuming power of heavyduty commercial vacuums, it also eliminates the need to set up and prime a bulky hose, lift a heavy robotic vacuum or wait hours to clean the pool.
The VacDaddy completes the task in a fraction of the time required by robotic pool vacuums, making it ideal for touch-ups between weekly cleanings and for reaching areas that robotic vacuums can't easily get to.. The VacDaddy features 55-60 GPM of water flow and continuous power with a 24V DC pump/motor. Maintenance is simple with re-usable VacDaddy filters that can be cleaned in less than two minutes.
The VacDaddy mounts on any standard pole and vacuum head. Assembly is minimal and intuitive. No special training is required; Simply plug in and vacuum.
For more information, contact Advanced Pool Technologies, LLC, Dept. SI, 1200 Port Washington Blvd., Port Washington, NY 11050. Telephone 888-536-8186. Online www.thevacdaddy.com.