Posted on
Guinness Heiress Drowns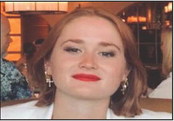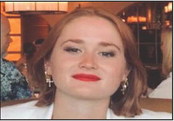 Guinness heiress Honor Uloth drowned in a swimming pool accident this summer in the United Kingdom. She had been attending a barbecue and pool party with four families present at the time. Her death was ruled accidental and listed as hypoxic brain injury.
She was found unresponsive by her 15-year-old brother Rufus at the bottom of a swimming pool during a family party on July 31, 2020. He pulled her out and family members began CPR while they awaited emergency services.
According to reports, she had been lounging in the hot tub when she decided to go for a swim. She had not been drinking alcohol. Although no one saw what happened, it is believed she may have jumped off a rock into the pool and hit her head on it, or else slipped off the rock and hit her head. It is believed she was unconscious before drowning. The coroner's report stated she sustained a broken shoulder and brain damage before succumbing to her injuries six days later.
In a statement to the Daily Mail, her family said Uloth 'always made it clear that if anything happened to her, she would like her organs to be donated to those in need. The doctors say that, with the matches they have found, it looks like she is going to help save four lives and seriously enhance ten more.'
Uloth, 19, was the eldest daughter of Rupert Uloth and Lady Louisa Jane Guinness, and the granddaughter of the brewing mogul Benjamin Guinness, the 3rd Earl of Iveagh.
Honor Uloth, 2001-2020, Source Metro.co.uk