Posted on
Hot tub sales spike during pandemic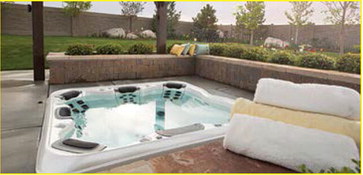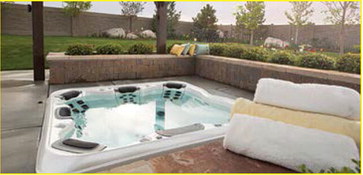 Hot tub sales have gone through the roof. According to the Pool and Hot tub Alliance (PHTA), nationally sales for pools and spas are up about 25% on average.
Sabeena Hickman, president and chief executive of PHTA, said the surge in demand was unexpected, but she is aware of the increased interest among consumers.
"Hot tubs are definitely in hot demand," she said.
Hickman said hot tubs are not as big of an investment as a pool, which may explain why so many people are adding hot tubs to their homes, although pool sales have also increased during the pandemic.
"I do think just Covid and the fear of travel and the need for a more controlled environment, plus wanting to get out of your home and go into your backyard, and having someplace to relax, are some of the reasons consumers are choosing hot tubs. I think the whole Covid pandemic, unfortunately, has been very beneficial for our industry," Hickman said. Jim Ferguson, southwest sales manager for Utah-based hot tub manufacturer Bullfrog Spas, said that Bullfrog sales are up about 35% over 2019. Meanwhile, a reduction in the workforce has meant that manufacturers can't keep up with the demand. According to Ferguson, social distancing rules on assembly lines along with finding materials down the supply chain have compounded the problem.
"That's why this whole supply and demand is actually flipped upside down. There's a significant demand and an inability to supply the demand," Ferguson said.
Bruce Gold, owner of California Hot Tubs Inc. in Santa Monica, said that sales started to pick up in April, and stayed that way through October.
After the stay-at-home orders took effect in March, he said that everything went dead for about a month. When business started to pick up, it happened much quicker and harder than he anticipated.
The hot tub is not the only product that's hot during the pandemic. According to Market Watch, a number of retailers have seen spikes in sales of outdoor equipment such as bikes, camping tents, fishing rods and more.
Ken Hicks, chief executive of retailer Academy Sports & Outdoor Inc., believes these new hobbies will continue to drive sales even after the pandemic has passed.
"If 20% or 30% of those people continue with those hobbies, that's a huge increase. Normally it would take years to grow that sort of business," Hicks said.
There is no question that 2020 was a stressful year as people turned to outdoor activities to relieve some of that stress.
Many have found solace in water. Hickman was among those who bought a hot tub for her backyard. She's found that it helps with relaxation.
"There's just something about the water," Hickman said.
Bullfrog Spa, https://www.bullfrogspas.com