Posted on
MN swimmers migrate east for winter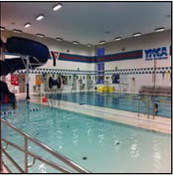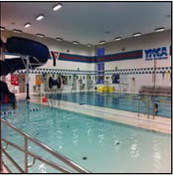 Minnesota lap swimmers were making daily commutes to Wisconsin this December to get what their own state forbade: an aquatic workout.
In response to the state's growing number of cases of Covid-19, Governor Tim Walz shut down the state's fitness centers from November 20 to December 19, 2020.
The Minnesota swimmers, locked out of their public pools, travelled east in search of fitness centers, hotels and schools that have swimming pools, standing in lines to get their swim.
"Right now, we are fish out of water," said Scott Tripps, owner of Genesis Aquatics, which coaches about 300 teenagers, adults and triathletes.
Tripps said unlike other sports, where athletes can stay in shape with cross training or playing inside, swimmers need their indoor pools.
The Hudson YMCA in Hudson, Wisconsin, saw this rush. On weekdays, Minnesota swimmers lined up in front of the gym in the hours before dawn. At 5 a.m. when the doors opened, they dove into the pool, two swimmers in each of the six lanes.
YMCAspokeswoman Joan Schimml said the rush of swimmers took them by surprise. She said in response to the Minnesota migrations that the Y set up a new reservation system for the lap pool.
In addition to their daily commutes, some of Tripp's athletes installed temporary pools in heated garages. They then tie a bungee cord around their waists, hook the other end to a stationary object, and swim in place.