Posted on
Speck Pumps offers 'E71-11' aboveground VS pump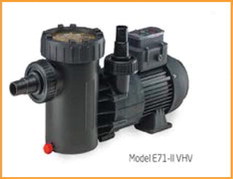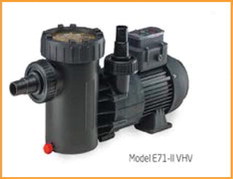 The E71-11 VHV Aboveround Variable Speed Pump, from Speck Pumps-Pool Products, Inc., of Jacksonville, Fla., comes with an industry-standard carbon/ceramic 5/8″ mechanical shaft seal for convenient replacement.
Non-corrosive and chemical/UV-resistant, the E71-11 features horizontal/vertical discharge in one casing, suction and discharge ports equipped with hose adaptors, an easy-open clear lid with lock ring design and reusable o-rings throughout.
For pool users' safety, the impeller has a dielectric shaft sleeve that provides absolute separation between the pool water and electric parts.
The THP variable speed motor runs on a wide voltage range of 100-130/200-250V.
Other features include a built-in controller, with LED screen and keypad that can be locked for safety, three adjustable power levels and the ability to withstand temperatures of up to 150° F.
For more information, contact Speck Pumps-Pool Products, Inc., Dept. SI, 8125 Bayberry Rd., Jacksonville, FL 32256. Telephone 904-739-2626. Online www.usa.speck-pumps.com.
EcoFilter , from SpectraLight Technologies, Inc., of Georgetown, Tex., featuring direct injection dual valves, dual diffusers and proprietary snowflake laterals, reduces backpressure and energy use up to 43 percent.
Unlike traditional filters that can be restricted by multi-port valves, single diffusers and a small lateral area that sends water through a limited portion of the media bed, EcoFilter's new smart design maximizes fluidization of the media bed with 100 percent more diffusers and laterals.
Filament winding technology, originally invented to produce airplane fuselages, delivers a stronger more reliable vessel backed by a five-year warranty.
EcoFilter works well with sand, but especially well with Zeolite, which has a filter area 1,000 times greater than sand. Zeolight can trap particles as small as 2 to 3 microns and it allows up to six months between cleanings. This filtration is available as ZeoPure™.
For more information, contact SpectraLight Technologies, Inc., Dept. SI, 2520 Shell Rd., Georgetown, TX 78628 Telephone 888-895-7080. Visit the company online at www.spectrapool.com.
™