Posted on
Stop those leaves before they mess everything up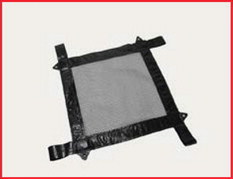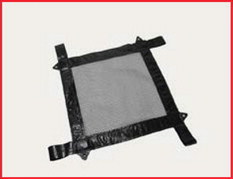 The Leaf Net Cover for above- and in-ground swimming pools, from GLI Pool Products, of Youngstown, Ohio, blocks the entry of leaves, twigs and other debris, keeping a pool free of messy clutter.
The cover stretches across a solar blanket in the early spring and early fall, and works in tandem with a winter cover for easy springtime pool opening.
Made from tough mesh material with warp-knitted black carbonized strands, the Leaf Net Cover keeps a pool cleaner, makes leaf removal quick and simple, and helps prolong the life expectancy of solar blankets and winter covers For more information, contact GLI Pool Products, Dept. SI, 215 Sinter Ct., Youngstown, OH 44510. Telephone 800-448-2343. Visit the company online at www.glipoolproducts.com.
New ProTeam
® Supreme Plus, from ProTeam Pool Care, uses a new formula that requires no pH adjustments after application.
This once-per-season pool additive, for use during pool openings and start-ups, is the pool pro's secret to easy water care. ProTeam
® Supreme Plus can reduce overall chlorine usage and inhibit equipment corrosion, while reducing eye and skin irritation and maintaining a more stable pH and alkalinity environment.
ProTeam Supreme Plus is compatible with all filtration systems, sanitizers and oxidizers, including salt chlorine generators.
For more information, contact ProTeam Pool Care. Telephone 800 333-0400. Online www. proteampoolcare.com.
Superior Pump unveils a 5580 gal/min utility pump
Superior Pump, of Minneapolis, Minn., offers the 5580 gallon-per-hour ½ HP Main Drain Utility Pump, Model 91875, that will lift water up to 30 feet of vertical height.
This pump, with 1-1/4-inch NPT top discharge and an included 1-1/2-inch adapter. features stainless steel construction, a stainless steel impeller and a continuousduty thermally-protected split capacitor motor.
The unit, which fits inside most 8-inch pool drains, also includes a large intake screen, built-in heavy-duty handle and 25-foot power cord, and comes with a oneyear limited warranty.
For more information, contact Superior Pump, Dept. SI, 2301 Traffic St. NE, Minneapolis, MN 55413. Phone 800-495-9278. Online www.superiorpump.com.