Posted on
New commercial grade telescoping pole from JED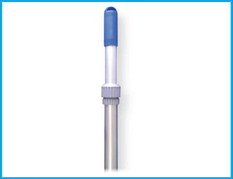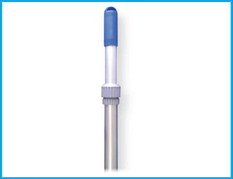 JED Pool Tools, of Scranton, Pa., has added a new commercial-grade Pro-Series Telescoping Pole designed specifically for service professionals in the field. A three-piece click-cam system extends the pole from 5- to 18-feet to meet the cleaning needs of most swimming pools.
Made of extra thick tubing with 50 percent more aluminum wall thickness than industry-standard poles, this pole provides added strength and durability. It is also protected with an anodized finish to resist corrosion.
Service professional tested and approved, this new pole fits all standard accessories including skimmer nets, brushes, vacuums and more, and comes with a professional grade handle for comfort and ease of use.
Order early to be ready for next season.
For more information, contact JED Pool Tools, Dept. SI, 1100 Pen Ave., Scranton, PA 18509. Telephone 570-344-4137. Visit online www. JEDPoolTools.com