Posted on
In Memoriam, Mike Ramey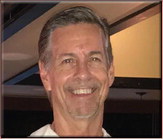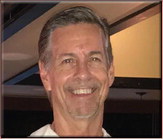 Mike Ramey, a respected pool industry member, passed away on January 9, 2021, at the age of 64.
Ramey began his career in the swimming pool and spa industry in 1982 working for Polaris Vac Sweep. It was here that he met Bob Blake and John Grucky, both of whom worked at Polaris.
After a brief stint in new construction retail sales, Blake hired him as a salesman for Anzen, a newly acquired company by Polaris. They worked together for a few years before Blake decided to start his own sales agency, Blake Sales Associates, in August of 1986. Ramey was his first hire in September of that year and Grucky joined in October of 1987. BSA grew to be one of the most respected agencies on the west coast.
When Blake passed in June of 2001, Ramey took the helm and the company never missed a beat. He loved the pool industry, served on boards and treated his employees with the utmost of respect. His work ethic was beyond comparison.
When diagnosed with cancer two and a half years ago Ramey took it on in a manner that marveled those closest to him and from afar.
Ramey is survived by his wife Martha and his three daughters Sheree, Sharmane and Sarah.
2/8/1956 – 1/9/2021