Posted on
Need a change? Consider a pool partner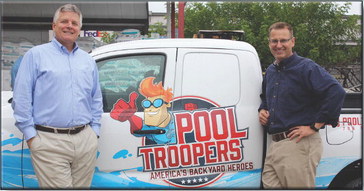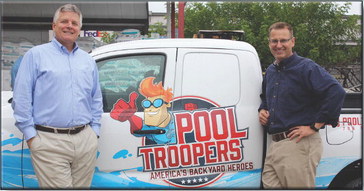 Pool Troopers, a pool service company headquartered in Tampa, Florida, is looking for partners across the sunbelt region of the United States. In October, 2020, Pool Troopers, a swimming pool and repair company, partnered with private equity group, Shoreline Equity Partners, to accelerate their growth plans to become bigger and better.
They currently service 15,000 pools across Florida, Arizona and Texas. Their mission is not only to provide freedom to all pool owners but to all pool company owners as well! They are actively partnering with businesses across the Sunbelt region.
Pool Troopers are pool guys and they want to help pool guys and gals. Whether a pool service company owner is looking to retire or accelerate their company's growth, Pool Troopers has the team, technology and infrastructure to continue building his or her legacy.
Gary Crayton, owner of Pool Troopers, says that they would love to partner with anyone who currently owns a pool service company.
"I've been in this industry my entire adult life and I've seen what happens when people in our industry don't have succession plans and don't have a strategy to exit their business with any kind of dignity or respect. I feel that we are the acquirer of choice in this space and give pool company owners some freedom as well," Crayton said.
Pool Troopers is more than just a succession plan for pool service company owners who want to retire. For younger people looking to expand their businesses, Pool Troopers can provide a lot of freedom.
"Most of us in this industry love swimming pools but very few of us love dealing with insurance companies and writing contracts and hiring new people or taxes and payroll. We take care of all of that to let pool people focus on swimming pools," Crayton said.
And that freedom extends to travel needs as well. Do you own a business in Florida but want to move to Arizona? Pool Troopers can place you. They want you, and they want your team, from service techs to customer service, they want the whole package. They'll provide training, marketing and help with purchases, to help you be the best pool person you can be in your market. Need a new truck? Done.
Why partner with Pool Troopers?
1. Financial ability to close quickly and pay fair market valuations.
2. Priority on existing team growth and culture.
3. Industry-leading health and retirement benefits for employees.
4. 'Have Your Back' brand experience for customers and team.
5. Category leading customer growth and retention platform.
6. Commitment to honoring a company's story and legacy.
They also have unmatched industry leadership: Their 8 senior leaders have an average of 16 years at Pool Troopers.
Their 13 operating partners have an average of 8 years at Pool Troopers For more information: visit https://pooltroopers.com/sell-yourcompany/
Pool Troopers President, Dave Hahmann stands proud with the company's owner, Gary Crayton.