Posted on
Daytona Beach Water Park sued for negligence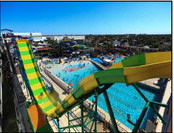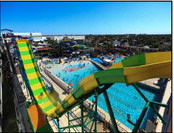 The parents of a 5-year-old Jacksonville boy who died on August 3, 2019, after drowning at a Daytona Beach Water Park sued the Park and the Park's owner for negligence, according to a complaint filed February 3, 2021.
The boy, Kaiden Lawson, drowned at the Daytona Lagoon wave pool while accompanied by an adult family member and two other children.
According to a Daytona Beach Police Department report, the family member told police that Kaiden and his older brother were playing in the wave pool at the Daytona Lagoon attraction early Saturday afternoon when the waves began.
The family member said he was standing a few feet back when another child got his attention. "He took his eyes off the kids that were in the water," and when he looked back up, he only saw one child in the water.
The report stated the family member assumed Kaiden had left the wave pool and went into the children's playground area, so he grabbed the other two children and went to look for Kaiden. When he couldn't find him, according to the report, he walked around the wave pool area and saw a man carrying Kaiden out of the water.
Police said a witness saw Kaiden face down in the water, jumped into the pool and flagged down a lifeguard to help him get the boy out of the water. CPR was started before first responders arrived and took over lifesaving measures on the boy who was unresponsive and had no pulse.
Following the incident, a statement on the Daytona Lagoon Facebook page said the boy died en route to the hospital.
"Our thoughts and prayers are with the family now," says Tyler Currie, General Manager of Daytona Lagoon. "This is a tragedy that leaves us all with heavy hearts."
"We are grateful for the support of our trained lifeguards and teams of medical technicians onsite," continues Currie. "We are also fortunate that a guest, who was a doctor, also stepped up to assist alongside the team." According to the lawsuit, the family member accompanying the children was Raysean Farrell (relationship unknown). The Complaint alleges Kaiden "was knocked underwater and did not resurface. Kaiden was eventually pulled from the water following prolonged and unreasonable delay due to the Defendants'acts of negligence and omissions of due care."
The lawsuit further alleges that Daytona Lagoon and owner United Parks owed a duty of "reasonable care" to ensure Kaiden was safe while there. The owner, operator and staff were also alleged to be negligent and breached their duty of care to the boy.
The parents, Ranzel Lawson and Nandie Joanis, are seeking a jury trial and damages in excess of $30,000 exclusive of costs, interest and attorneys' fees.