Posted on
Hayward Industries now publically traded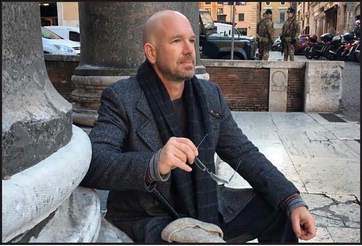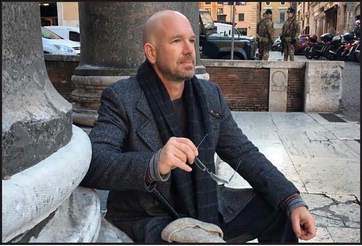 Initial public offering raises $685 million in sale of common stock on New York Stock Exchange
Hayward Holdings, Inc., (NYSE: HAYW), raised $685 million from the sale of its common stock in an initial public offering (IPO), according to the New York Stock Exchange. They offered 40,277,778 shares of their common stock at $17 per share.
Prior to this offering, there had been no public market for their common stock, which they have now applied to list on the New York Stock Exchange under the symbol HAYW.
According to their registration statement, Hayward will not receive any proceeds from the sale of the shares – rather they will use the proceeds to pay down a portion of their debt.
Hayward is profitable.
The company's net income jumped five times from $8.5 million by 2019 years' end to $43.3 million at the end of 2020. Net sales increased by 19.4% from 2019 to 2020, from $733.4 million to $875.4 million.
Hayward estimates the increase was primarily the result of residential equipment sales.
Hayward provides a wide range of pool equipment and associated control systems to consumers within the U.S. and internationally. Specifically, 81% of the company's net sales comes from North America and 19% from the rest of the world. Twenty-five percent of the company's net sales are through
Rudy Stankowitz, President ofAquatic Facility Training and Consultants, in Gainesville, Florida,isanauthor,retiredpoolserviceowner,U.S.ArmyVeteran,CertifiedPoolOperator Instructor and up and coming swimming pool industry expert. See story on page 9. inclusion in new pool construction while 75% is aftermarket.
The company predicts long term growth which will mirror that of the pool industry as a whole, and they detail a variety of factors they expect will impact future success, such as increased interest in environmentally friendly, energy efficient and smart technologies. They cite continued interest in home improvements, driven primarily by retiring baby boomers investing in their homes and millennials who have shown increased interest in outdoor spaces relative to other generations.
"Beginning in 2012, the U.S. pool market saw steady growth in new residential in-ground pool construction based on annual pool installments. Since 2012, U.S. new pool construction has grown at over a 7% CAGR through 2020E while the total value of new residential in-ground pool construction has increased twofold, a growth rate that is significantly faster than the volume of new pool construction due to the increasing value of pool equipment," the registration statement says.
Meanwhile, Hayward estimates that when these pools are remodeled every 9 to 12 years, pumps and filters are replaced in over half of them.
Furthermore, they reference a recent study that showed in 2020, pool professionals reported they installed premium or upgraded versions of pool products 47% of the time, rather than making a like-for-like replacement of a broken product.
These growth factors were all emphasized and reinforced by homeowners' response to Covid-19, contributing to an installed base of 25 million swimming pools globally, and growing.
According to Hayward press release: The proposed offering will be made only by means of a prospectus. Copies of the preliminary prospectus relating to this offering, when available, may be obtained from: BofA Securities, Attention: Prospectus Department, 200 North College Street, 3rd Floor, Charlotte, NC 28255, Telephone: 1-800-294-1322 or email: dg.prospectus_ [email protected]; Goldman Sachs & Co. LLC, Attention: Prospectus Department, 200 West Street, New York, NY 10282, Telephone: 1-866-471-2526, facsimile: 212-902-9316 or email: [email protected] gs.com; or Nomura, Attention: Equity Syndicate Department, Worldwide Plaza, 309 West 49th Street, New York, NY 10019, Telephone: 212-667-9000 or email: [email protected]