Posted on
Jandy Variable Speed FloProuses115, 230Volts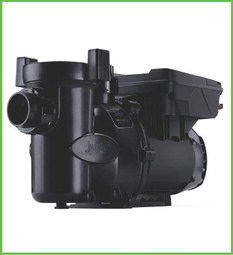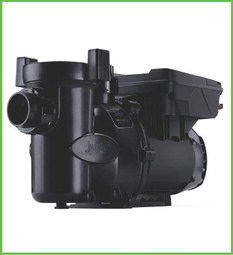 The Jandy VS FloPro
™ , with both 115V and 230V models available, allows users to operate with either power source, providing greater installation flexibility and eliminating main power rewiring. The VS FloPro 0.85 HP and 1.65 HP pumps are recommended aftermarket replacements of single-speed pumps up to 1.5 HP.
Ultra-compact to easily fit in small equipment areas, JEP models include an onboard JEP-R controller, with the ability to program up to eight speeds, and two timed programs. AUT models are automation-ready and compatible with all Jandy AquaLink
® Automation Systems, iQPUMP01 and JEP-R controllers.
Jandy VS FloPro features include more power; permanent magnet, totally enclosed fan-cooled motors for extended motor life and quieter, cooler operation especially at lower speeds; reliable battery backup that keeps settings intact during power outages; up to a 20 percent improvement in hydraulic performance from the previous generation; and two auxiliary relays to control additional equipment.
Both the VS FloPro 1.65 HP and 0.85 variable-speed pumps are Energy Star certified and offer significant savings over comparable 1.5 HP single-speed pumps.
For more information, contact Fluidra USA, LLC, Dept. SI, 8525 Mallory Rd., Jacksonville, FL 32220. Telephone 904-378-0999. Online www.jandy.com