Posted on
Solaxx's 'Saltron Retro' chlorine generating system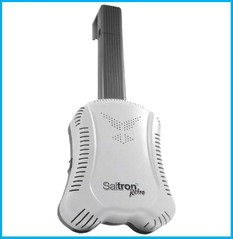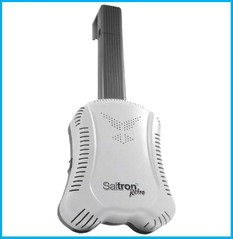 The Saltron Retro, from Solaxx, of Delray Beach, Fla., is a chlorine system for aboveground and small in-ground pools that is inserted into the pool itself, not plumbed into existing pipe. The electrolytic process uses less than a teaspoon of salt per gallon to generate free chlorine, which continuously kills bacteria and algae and then reverts back to salt.
The Saltron Retro features commercial-grade titanium cell plates coated with precious metals, a programmable digital timer, clear cell housing and LED indicator lights. Reverse polarity keeps the cell clean and prevents scaling. The switch-mode power supply ensures smooth current to the cell, resulting in a longer lifetime. Critical fault protections are also included, with automatic shut-down.
Preparing a pool for a Saltron system is easy. Simply bring the salt level to 3,000 ppm and begin sanitizing. The Retro is suitable for pools of up to 20,000 gallons.
For more information, contact Solaxx, Dept. SI, 601 N. Congress Ave., Suite 308, Delray Beach, FL 33445. Telephone 561-455-0252. Online www.solaxx.com