Posted on
Many options with CMP's 'Hydroseal' diverter valves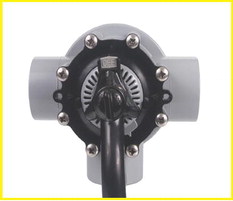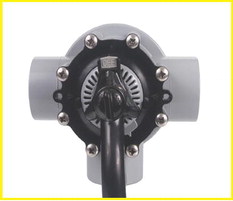 Hydroseal
™ Diverter Valves, from CMP, of Newnan, Ga., are easier to use, precise and durable.
Four diverter valve styles are available: High-temp CPVC, Clear PVC, Gray PVC, and Union Diverter, with three-way and two-way diverter options.
The dial wheel has 32 different stop settings for exact control. Each stop can be easily located to always set the diverter to the same position. Heavy-duty flow tabs are included in English and Spanish that explain the ports to the user while also indicating the flow position.
The Hydroseal T-gasket seal on union valves functions better than simply using an o-ring, and on all Hydroseal diverters, the Teflon
® coated silicon seal requires no lubrication for maintenance-free performance.
Clear diverter valves make it easy to observe flow and see if debris is lodged in the diverter. The extra visibility also makes it possible to see exactly where the diverter is set, with no guessing required.
Hydroseal diverter valves are all available in black CPVC; these have been awarded the NSF International Seal. Unlike standard PVC diverter valves which should not be used in high-temperature conditions, CPVC valves are safe to use in temperatures over 104 degrees.
For more information, contact CMP, Dept. SI, 36 Herring Rd., Newnan, GA30265. Phone 800-733-9060. Online www.c-m-p.com.