Posted on
Latham Group announces $19-$21 IPO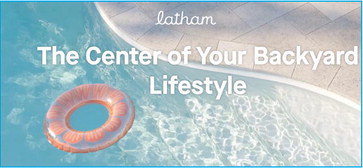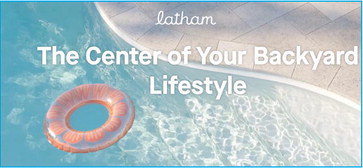 Latham Group, Inc., international designer, manufacturer and marketer of in-ground fabricated residential swimming pools, announced that its upcoming initial public offering on the Nasdaq stock market will be priced between $19 and $21 a share, allowing it to raise about $400 million as it plans to sell 20 million shares.
The Latham, New York, based company, which specializes in fiberglass in-ground pools, pool covers and vinyl liners, will have its stock symbol under the ticker symbol "SWIM."
An additional 3 million shares could be sold given there is demand, adding up to $63 million more to the IPO.
The company says it holds the #1 market position in North America in every product category in which they compete.
Furthermore, unlike most markets that were devastated by the onslaught of the Covid-19 pandemic, the residential pool market has been booming.
In 2020, the company sold over 8,700 fiberglass pools in the United States, which they believe represents approximately one out of every ten in-ground swimming pools sold in the United States.
"In the fast-growing fiberglass pool product category of the residential inground swimming pool market in North America, we command over a 50% share, which is more than four times that of the second largest fiberglass competitor," Latham said.
According to Latham Group's Form S-1 filing with the Securities and Exchange Commission, the company generated nearly $318 million in revenue in 2019, up 10.7% from the unaudited revenue of $287.2 million in 2018.
Then in 2020, as homeowners showed greater interest in buying pools while staying home during the Covid-19 pandemic, Latham's net sales jumped by 27% to $403 million and their net income more than doubled to $16 million.
Latham Pool Products'chief executive Scott Rajeski told Albany Business Review he doesn't see business slowing down anytime soon.
Latham projects the U.S. swimming pool market will grow from 90,000 installations last year to more than 100,000 this year.
And with the real estate market in its current position – U.S. home prices hit an all-time high in March, a 17.2% jump compared to the same time last year, according to the National Association of Realtors – the residential pool market continues to be well positioned. By building a pool or adding a pool liner (an area in which Latham specializes), sellers may be able to receive even more money for their homes.
Barclays Capital Inc., BofA Securities, Inc., Morgan Stanley & Co. LLC and Goldman Sachs & Co. LLC will be acting as representatives of the underwriters and book-running managers for the proposed offering.
The proposed offering will be made only by means of a prospectus which will be filed with the SEC and will be available on the SEC's website at www. sec.gov. A copy of the preliminary prospectus, related to the offering may be obtained from: Barclays Capital Inc., c/o Broadridge Financial Solutions, 1155 Long Island Avenue, Edgewood, New York 11717, email: [email protected], tel: (888) 603-5847; BofA Securities, Inc., One Bryant Park, New York, NY 10036, Facsimile: (646) 855 3073, Attention: Syndicate Department, with a copy to: Facsimile: (212) 230-8730, Attention: ECM Legal; Morgan Stanley & Co. LLC, Attention: Prospectus Department, 180 Varick Street, 2nd Floor New York, NY 10014; or Goldman Sachs & Co. LLC, Prospectus Department, 200 West Street, New York, NY 10282.