Posted on
Pool Reflections …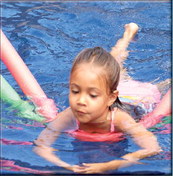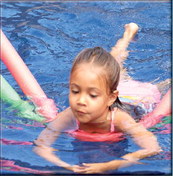 A day in the life of a Florida public pool inspector
By Lauren Broom
What can be done to reduce the drowning threat in our local communities?
There are many health benefits to be gained from swimming, but it can be dangerous if not pursued safely.
Aquatic facilities provide exercise, recreation and entertainment for our local communities, especially in Florida.
Florida has a full year operational season with no requirement to winterize aquatic facilities.
This increases statistics related to the occurrence of childhood drowning.
There are many other factors that contribute to the increase of drowning in Florida.
Drowning is the silent public health threat no one talks about.
Florida Legislative Drowning Prevention Bills
There are many ways to address childhood drowning prevention, including local legislation.
Florida legislation includes House Bill 1119 and Senate Bill 358 entitled Every Child A Swimmer. This bill would require children to have an understanding about water safety and to have completed swim lessons prior to entering public or private kindergarten. If not, then the school will be required to give the parent information about local learn-to-swim resources.
The child has 30 days to submit a certificate verifying the bills' requirements have been met.
There is no cost to the local government.
The bills will not fiscally impact the local school districts.
The Florida bills were submitted by the International Swimming Hall of Fame under the leadership of Dr. Bill Kent, Chairman. He is an avid supporter of drowning prevention legislation in Florida.
The hope is that the current Florida Legislative session will approve these bills and send them to the Governor's desk for signature. Both bills are currently still in committee.
These bills are not only beneficial to our children's safety but also fiscally responsible at all levels.
Water Smart Florida Drowning Prevention Program
Water Smart FL is a drowning prevention program supported by the Florida Department of Health in its education initiative.
Swimming can be fun, but should also involve layers of protection.
There are three layers to drowning prevention and all layers need to followed for this program to work. What are the three layers of protection?
Layer 1: Supervision
This is the most crucial layer of protection.
It calls for a responsible adult to actively watch when a child is in or around a body of water.
The adult should not allow any distractions that could keep them from monitoring the area.
Children should never be allowed to enter the pool area without adult supervision.
Safety is the responsibility of the adult supervising but also for children and the entire family.
Pool rules should be known by all that are in the pool area.
Layer 2: Barriers
Barriers, such as fences, walls, doors and windows, should block a child from being able to enter the pool area.
Barriers should always be checked to make sure they are working properly. Barriers also include approved pool covers that are fitted to the pool.
Canvas pool covers can become a drowning hazard and entrap a child in the water as it wraps around them.
Alarms on windows and doors are another level of security that could be added to the barrier system.
The alarm would signal when a door or window that opens out to the pool area is opened.
Ladders and other means of climbing should not be left near barriers, as they may allow children to climb and attain access to the pool area.
Layer3:EmergencyPreparedness
Adults should have a phone nearby to be able to call 911.
The adult should know their location, what the emergency is and what help is being given, and relay this back to the 911 dispatcher.
The best idea is for the supervising adult is to learn CPR and First Aid so they can provide onsite lifesaving.
Everyone should learn how to swim. All persons should learn the basics of swimming like floating, treading water and moving through the water.
Swim lessons can reduce the risk of drowning by 88%.
Fundementally, drowning awareness is central to drowning prevention.