Posted on
Virginia Graeme Baker Pool & Spa Safety Act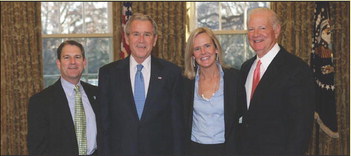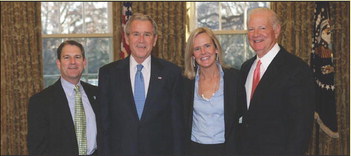 The Pool and Spa Safety Act is one of the few federal laws applying to swimming pools, but it is only enforced in the public domain.
The law was inspired by an entrapment incident that took the life of 7-year-old Virginia Graeme Baker, the granddaughter of former Secretary of State James Baker III.
In June 2002, Graeme became stuck to a hot tub drain and was unable to pull herself free.
Efforts by her mother to pull Graeme from the drain proved unsuccessful. Two men who eventually freed Graeme from the spa pulled so hard that the drain cover broke from the force. Graeme died from drowning, but the real cause of her death was suction entrapment due to a bad drain cover.
After her death, her mother, Nancy Baker, worked tirelessly to advocate for pool and spa safety. Mrs. Baker, her family and Safe Kids Worldwide actively lobbied Congress to win support for a law to require antientrapment drain covers and other safety devices, as needed.
The statute was sponsored by U.S. Rep. Debbie Wasserman Schultz of Florida and signed into law by President Bush in December 2007.
The law mandates drains in public and hotel pools and hot tubs be covered with larger, rounded covers that do not create suction, and that there is a back-up mechanical system installed in drains to prevent suction in those pools that have a single main drain.
While it is true that all drain covers manufactured after 2007 must conform to the entrapment protection standard, the federal law regarding replacing nonconformant drain covers does not apply to residential pools.
That means that many private pools and hot tubs currently have entrapment hazards.
From 2014 through 2018, the most recent U.S. Consumer Product Safety Commission (released May 2019) reported that there were 11 victims of suction entrapment, and two resulted in death. All of the victims were children and more were female (6).
Anumber of eviscerations, involving children who sat on unprotected drains or skimmer boxes and were disemboweled, have been reported.
The importance of replacing and protecting non-conformant drains cannot be overstated.
Alan Korn, President George W. Bush, Nancy Baker (Graeme's mother) and Former Secretary of State James Baker, pose together in the Oval Office following the signing of the VGB Act. Dec. 19, 2007. Image credit: Alan Korn