Posted on
Check out our latest 'Horror File' entry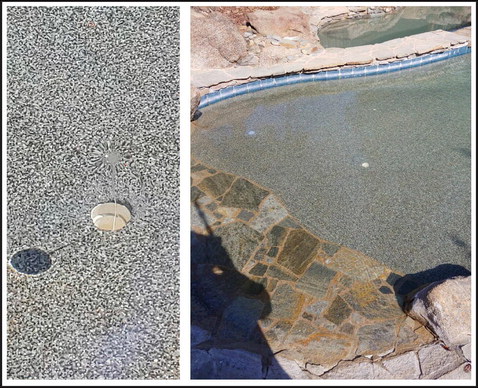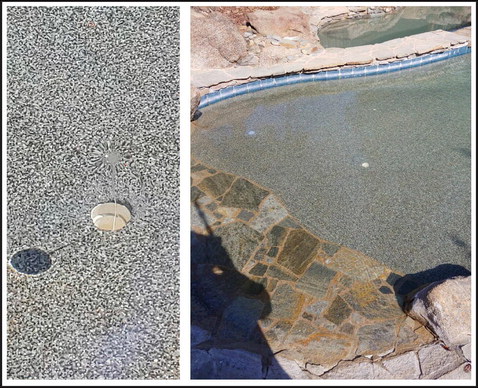 CAN YOU TOP THIS?
Welcome to the latest edition of our popular "Can You Top This?" column, featuring the newest entry in the Service Industry News "Horror File. "
This issue's entry comes to us from Rod Hansen of Pine Ridge Pool Care in Auberry, California.
"This is a picture of a 2" suction line in a beach entry about 8" deep. We got a call from a current service client (who was getting ready to sell the property) to get all the water features working on a fairly large residential pool, " writes Rod.
"The 2 water feature pumps had not been working as long as we have had the account. We replaced both motors and tested and adjusted flow to all the return pipes. Job well done. The next week our service tech noticed a whirlpool above this 2" hole in the beach entry and called me. Unknown to us one of the water feature pumps intake was pulling from this single pipe. Apparently the builder did not plumb enough intake locations and decided to use this one to fit the bill. It appeared it was originally designed to be another type of water feature return. Immediately we disabled the pump and cut this pipe back and capped it off.
Talk about dodging a bullet!
Thank you for sending this, Rod. Other publications like to print lots of pretty pictures of beautiful pools, spas and well engineered installations.
At Service Industry News, we would rather go behind the scenes and take a closer look at the type of stuff our readers encounter everyday — cracked tiles, tree roots, spaghetti plumbing, rats in the heater, cars in the pool and more!
When you are out in the field and you see something that doesn't look right, send us an email along with a picture and a brief description: Attention Horror File, [email protected]