Posted on
Trichlor shortage fuels price increases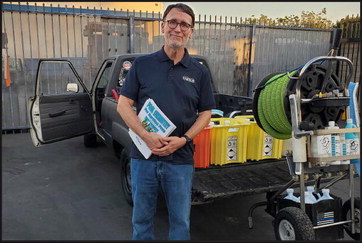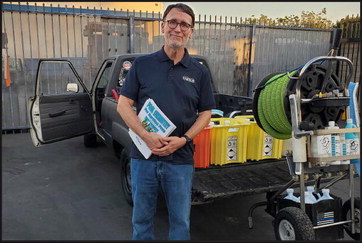 'Poolmageddon' — Panic buying reported after media coverage of pool chemical availability
Pool and spa retail stores were taken by storm when the trichlor shortage made national news this April and early May.
News of the Biolab fire last August and the attendant loss of a third of the country's trichlor supply finally reached the mainstream media; in response, the pool owning public surged to their nearest swimming pool supply store.
OnApril 30, 2021, CNBC reported the chlorine shortage and the continuing and projected price increases.
According to the network, "chlorine prices are set to soar 70% this summer. In some parts of the country, prices have already doubled over last year and experts say there won't be enough of the chemical to go around."
"I call it 'Poolmageddon.' It's a chlorine crisis," Rudy Stankowitz, Aquatic Facility Training & Consultants CEO told CNBC. "A lot of people are not going to be able to find the chlorine tablets they need this season."
Scotty Heer, owner of Scotty's Pool Service, in Las Vegas, Nevada, was also interviewed.
"For the past 20 years, a typical 50-pound bucket of chlorine would run anywhere from $75 to $85. Within the last year, it's increased to $140, with the proposed price of $158 in the near future," Heer told the news channel.
Stankowitz told networks that pool owners should buy only what they need
Hasa's product training content manager, Terry Arko, sheds light on the current trichlor shortage, reminding us that chlorine is abundantly available. Arko is also the subject of this month's ' Meet The Pool Professional'. See Arko stories on pages 7 and 15. for the season and that for most, that will be only a single bucket of chlorine tablets.
"I think the severity of the shortage is going to be directly related to people buying in reasonable quantities. If you stock up, it will make it even harder to find," Stankowitz said.
Ignoring this bit of wisdom, pool and spa owners fled to their swimming pool supply stores, providing retail store owners with the most lucrative week they've ever seen.
Brian Conners is the General Manager and original partner of River City Pool and Spa LLC, with a retail store located outside of Chattanooga, TN. Conners said the rush was "a scurry of unparalleled proportions."
Conners and his two-person crew were totally caught off guard, inundated with customers and phone calls first thing in the morning after the news aired.
"We were quickly consumed starting Friday after the news came out Thursday evening. The mad rush continued through Monday. We even picked up as many 50and 25-pound buckets as we could, but eventually ran out," Conners said.
River City Pool and Spa has been in business for 20 years and Conners said it was the busiest three-day period in their history, and business wasn't limited to tabs either. Dolphin automatic cleaners and other maintenance equipment were also flying off the shelves.
"Non-stop, no lunch, no stopping for three days of a glorious selling frenzy! It was the wildest craziest experience I have ever witnessed in my entire 40+ year career!" Conners said.
In the week after the tab shortage news aired, Apollo Pools and Spas in Lakeville, Massachusetts was forced to put a limit on trichlor sales per customer.
"This week we sold more trichlor tabs then we did in all of 2020. People were buying between a year and two years' supplies at once," said Matt Collins, owner of the retail store.
Collins said that it started the Monday after the news came out over the weekend.
"Our phone rings all day with the same question 'do you have chlorine tabs in stock'," Collins said.
Inventory is beginning to run low at Apollo, but Collins is hopeful his supplier will be able to keep up with demand, even as the prices continue to rise. And he expects the rush to last through the month at which point most people will have enough trichlor to last for a year.
Collins said overall the experience was positive, with customers purchasing all sorts of pool chemicals, as well as automatic pool cleaners and oxygen systems as alternative sanitizers.
"I wish every week was as busy as this week has been," Collins said.
Business was no less hectic for Keith and Amanda Hargrove, owners of NB Pool and Spa in New Braunfels, Texas.
"Our sales were quadruple each day this week in our retail store. Most people coming in were trying to buy for the whole year," Hargrove said.
They also had a lot of foot traffic from other big box retailers in the area who were out of stock.
NB Pool and Spa is well stocked with trichlor, having planned for this since last September when they heard the news about the Biolab fire.
An hour away in Pleasanton, Texas, Becky Mueller, co-owner of Clearwater Pool and Spa, said they had been aware of the trichlor shortage for some time. The owners of the brick-and-mortar retail store had planned ahead and stocked up but they were nonetheless completely wiped out of their large tubs of trichlor.
"We currently have a large supply of medium and small buckets and have many new solutions available to extend the life of the chlorine. If all pool owners will keep their water balanced and buy trichlor based on their actual needs versus what they are hearing, this will help ensure we all have a Great Pool Season," Mueller said.
David Scheumann, owner of Pates Pool Service in Indianapolis, Indiana, said he had also planned for this since last September. In the months since then, he had been communicating with his customers about the trichlor shortage, trying to make them aware of the situation without scaring them. He said he spent that time educating customers on ways to make their chlorine last longer, as well as alternatives to chlorine tabs, such as liquid chlorine, salt systems and cal-Hypo. Starting in January, he gave existing customers the first right of refusal for purchasing his limited supply of trichlor tabs before granting sales from the general public. While some of those customers purchased everything they could early, others ignored the information entirely until it became national news and are now panic purchasing.
Arriving at his store on the morning after the news had aired, Scheumann was greeted with a line of customers waiting at the door.
"We have a limit of two buckets per customer. Some folks have wanted four or five buckets. We have tabs on hand, but a lot less than we would like. I do not know when we will get any more shipments and I don't know how much we will get in those shipments," Scheumann said.
Sales of other products are also up at Pates Pool Service, such as EZ-Pool and Dolphin robot cleaners.
"On the service side, we have sold a lot of salt systems. Folks that have been on the fence in the past have decided this was a good time to switch," Scheumann said.
Erin Thibodeau, Operations Manager at Pace Pool and Spa in Pace, Florida, seems grateful for the news coverage concerning the trichlor shortage. She said when prices hiked earlier this year, folks assumed it to be price gouging as there was no media coverage of the trichlor issue that she had been aware of since last fall.
"Now that it is finally reaching news outlets, there's no question on price but more inquiries concerning long term availability," Thibodeau said.