Posted on
CPSA special drought update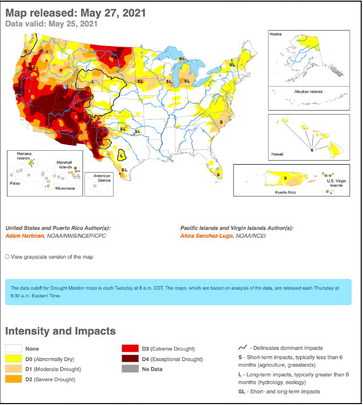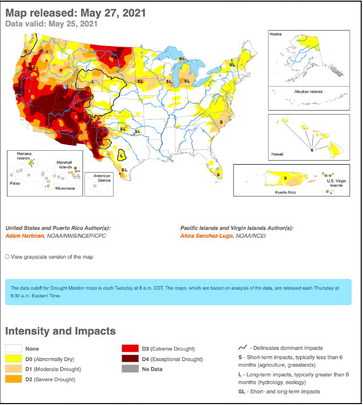 In mid-May, California Governor Gavin Newsom expanded his drought emergency declaration to 39 more counties, underscoring the rapid deterioration of California's water supply in recent weeks.
The Governor broadened his earlier drought order, which was limited to two counties on the Russian River, to cover most of parched California. California is plunging into its second major drought in less than a decade.
The new order covers the Sacramento and San Joaquin river watersheds, the Tulare Lake basin region and the Klamath region in Northern California.
About 30% of the state's population is now covered by the declarations, including the Greater Sacramento area and the counties of Fresno, Merced and Stanislaus in the San Joaquin Valley.
Newsom did not issue mandatory drought conservation measures, as his predecessor Jerry Brown did during the last drought. Under Governor Brown, the California Water Board issued water conservation mandates to cities and water districts throughout California and instituted severe penalties against entities that did not meet the goals as set by the Board.
But such mandatory orders, which could force urban Californians to cut back on outdoor usage, "are on the table" if the state has another dry winter, said Natural Resources Secretary Wade Crowfoot.
Since the Governor issued a regional drought emergency last month for Sonoma and Mendocino counties, warm spring temperatures have melted and evaporated most of the Sierra Nevada snowpack, which was well below average to begin with. Relatively little snowmelt — normally a big piece of the state's summer and fall supply — reached California's reservoirs.
The Sierra is producing "far less inflow into the reservoirs than any modeling would have predicted," Crowfoot indicated. "Much of the snowpack has melted into the ground." Many of the major reservoirs, such as Folsom Lake and Lake Oroville, are just half as full as they normally are this time of year.
CPSA is carefully following local water use restrictions beginning to be implemented by cities and water districts and is ready to push back against any unwarranted restrictions on the use of public water for swimming pools and spas.
If you become aware of efforts in your local municipality to impose any drought related restrictions, please let CPSA know via email at [email protected]
Drought map above dated May 27, 2021. Photo credit: www.drough.gov.