Posted on
no longer deemed VGBA compliant. ….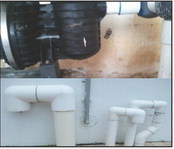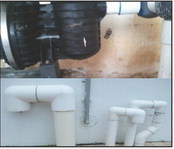 no longer deemed VGBA compliant.
Pool techs are also unaware that a Florida licensed pool contractor is required to install these drain covers. Many are also unaware that when these drain covers are replaced, FLDOH Form DH4157 is required to be submitted by licensed pool contractors to the local health department.
Secondary safety device violations cited included missing or inoperable devices on direct suction pools. This violation results in immediate public pool closure. Pool techs need to be aware that missing or inoperable secondary safety devices on direct suction pools poses a large public safety threat. The installation of these devices shall be done by a licensed pool contractor with submittal of FLDOH form DH4157 to the local health department. The other big unknown to pool techs is the FLDOH code requirements on safety testing of these devices. Written documentation has to be kept on the safety testing and when it was conducted for SVRS per manufacturer.
Vac-Alert and Vac-Less are both manufacturers of the most common SVRS devices.
They used monthly testing of the devices to show they are functioning properly. An SLVS device, per Florida Statute, shall be tested annually. Written documentation of the safety testing must be maintained by a licensed pool contractor.
Residential pools and spas are the locations at greatest risk for entrapment due on the main drain of the pool. Pool techs should be aware of the following: 1) Replace all flat main drain grates or anti-vortex covers with VGBA compliant drain covers; 2) Dive and check expiration dates and condition of covers regularly; 3) Educate children on staying away from the main drain; and 4) If the main drain cover is loose, has a hole in it or is missing, then Do Not Swim!!
Top picture: Damaged SVRS. Bottom picture: SLVS missing screening over opening.