Posted on
NYC's +Pool slated to open in 2023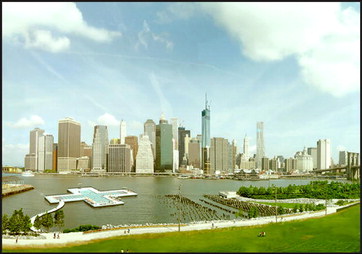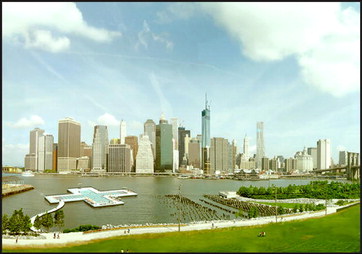 Green light granted to build a plus-shaped, floating, self filtering East River swimming pool
Over 10 years after it was first conceived, +Pool, a plus-shaped floating swimming pool to be located within New York City's famously polluted East River, has been granted city approval, complete with permission to drop anchor just north of the Manhattan Bridge in the Two Bridges neighborhood.
This May, after nearly two years of review by the New York City Economic Development Corporation, the project was given the green light with an official "confirmation to proceed with due diligence."
+Pool was initially proposed in 2010 by four design consultants, Archie Lee Coates IV, Jeff Franklin, Oana Stanescu and Dong-Ping Wong, all architects and friends. According to Wong, the project was first conceived at a coffee shop.
"It didn't even start with the idea. It was more a notion: 'It would be really rad to swim in the river,'"Dong said.
But the notion grew into the idea – a floating swimming pool capable of filtering water from one of the country's most notoriously polluted rivers.
Among other unmentionables, New York's East River contains human feces. When it rains, the city's sewers flush into the river, making it a disgusting, not to mention dangerous place to take a dip. While it might be fun to think about having a New York river-water experience, for most of the City's
Image of planned '+Pool' in New York City's East River. The pool is scheduled to be built over the next 2 years, in the design of a Plus symbol to accomodate four groups of swimmers.