Posted on
Pool service prices show 2021 increase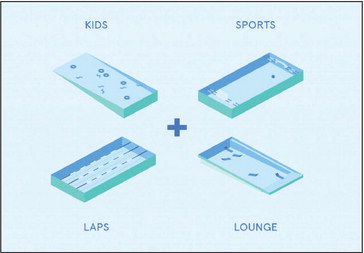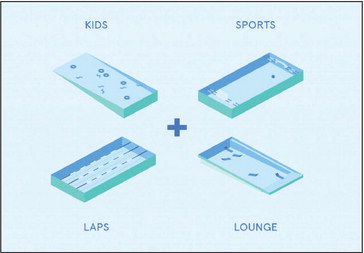 By Marcelle Dibrell
The cost of pool and spa service definitely seems to have risen in the two years since Service Industry News last conducted its survey.
Normally an annual survey, last year's poll was cancelled due to the upheaval caused by the onset of the pandemic. Thus, the service charge increases seem all the more dramatic when looking at the changes from 2019 to 2021.
For example, in Southern California, where participation in our survey is always heaviest and therefore most reliable, monthly billing rose by 31 percent.
Two years ago, for most regions of the U.S., survey respondents charged an average of about $120 a month.
Now, with chemical shortages and all-around equipment price increases, service firms seem to be passing the buck along.
For decades, Service Industry News has presented a three-part industry survey to help pool maintenance professionals keep their fingers on the pulse of the industry.
In this first installment of three survey issues, we present the 2021 results on billing – specifically, how do you charge, and how much do you charge for your services.
This issue on billing is the result of our 34th annual survey. We present the results of a nationwide service technician feedback form that asks professionals a variety of questions about their businesses. The data presented is the result of a year's worth of responses to a survey made available to thousands of service professionals across the United States.
The information presented here is the result of survey participation from 24 states. Responses came from service firms both large and small who regularly maintain over 21,000 swimming pools nationwide.
Because there are regional trends in how pool service professionals conduct their businesses, the data is broken down by geographic area, which might enable business owners to compare their own practices to their immediate peers.
Although it is not a purely scientific survey, we believe our results present a picture of the state of the industry in 2020.
Reader participation this year was sufficient to enable us to choose those pricing categories that were supported by adequate data.
In some cases, light participation does not allow us to provide detailed breakdowns for each level of service. Nonetheless, we have acquired enough data to provide some information for every area of the country.
We thank all of those who took part in this year's survey who made it possible for the industry to get an idea of today's regional trends.
In our next installment, we will take a look at labor fees that are charged by service professionals. These include not only hourly labor fees, but also the amounts charged for equipment repairs, seasonal jobs and other specialty tasks. Look for it in the June 15 edition of Service Industry News.
inhabitants, swimming in the East River is about as palatable as cozying up to a port-a-potty.
So, what if, in addition to providing the city's residents with a new and clean place to cool down, the pool could also play a role in reducing the river's pollution.
The foursome came up with a plan: why not clean the East River, like tap water is cleaned with a Brita Filter.
According to its website, the motivation behind launching +POOL, is "to get into the river. The project was launched with the ambition to improve the use of the city's natural resources by providing a clean and safe way for the public to swim in New York's waters. Like a giant strainer dropped into the river, +POOL will filter bacteria and contaminants through concentric layers of filtration materials that make up the walls of the pool itself—leaving only clean, safe and swimmable river water."
And to make it accessible to every possible demographic, they decided it should be shaped like a plus symbol, so there could be bathing options for every type of swimmer.
According to Coates, "We thought, We need to have four pools" — separate ones for a kids, sports, lap swimmers and loungers.
The idea was so outlandish, from the start it got the media's attention. In 2011, the Huffington Post featured an article about the concept, describing how "The pool's walls would use a state-of-the-art filtration system so that New Yorkers would actually be swimming in the East River water— which supporters hope would create momentum for the city to actually make the river itself cleaner."
The Wall Street Journal ran a story called "An East River Pool? Maybe This Idea Isn't Off the Deep End."
Time magazine named it one of the 25 best inventions of 2013.
The planners posted a request for contributions on Kickstarter, and began hosting benefit parties. With those resources they started testing the plan and improving the filtration system using a floating laboratory anchored at Pier 40 in the Hudson River.
Their filtration plans needed to account for both river water quality in addition to bather waste when people are in the pool. Using EPA software to model the project, their engineering teams determined that the proposed membrane filtration systems would be able to treat the water to swimmable standards After performing thousands of tests, the designers were able to certify their system cleans river water to a standard that's higher than any city pool. It meets the standards of city and state codes.
In 2017, they announced a partnership with Heineken's urban environments initiative, The Cities Project, and got thousands to sign a petition in support of the project to prove its appeal to the city government.
In 2019, the city's Economic Development Corporation issued a request for expression of interest (RFEI). Heineken and a developer helped pay for a plus-shaped light sculpture near the South StreetSeaporttocallattentiontotheproject.
Now, the dream is finally becoming a reality. Mayoral candidates are talking about it. Andrew Yang even included it in his platform.
Next steps involve regulations and funding – it's estimated to cost about $25 million to build. They still need to work out how the pool will be tethered to the riverbed, and plan the specifics of the gangways, the entryway, changing rooms and showers.
But if all goes according to schedule, the Olympic-size swimming pool should be completed in two years.
Plus Pool Map. Photo credit: https://pluspool.org/pool/design/