Posted on
S.R. Smith's LED 'Mod-Lite' — without power connection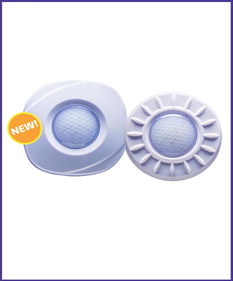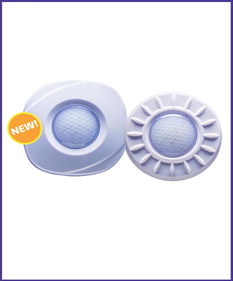 Mod-Lite
®
LED light with PowerPass power to flow directly to the wireless lamp module without a connection to power. Installation is faster, safer and more efficient, simplifying replacement and winterization.
Colors are white, blue, green, red, amber and magenta, with two light shows, either fast or slow. Advanced color functionality is available with poolLUX Premier, offering 49 color variations and four levels of dimming via wireless remote. Five colored trim plates in shapes of square or round provide a total of ten options for maximum customization.
This ultra-flexible low-profile 12VAC 7 Watt LED light for gunite, vinyl liner and fiberglass pools and spas is designed for use with standard 1.5-inch wall fittings and conduit down to 0.75-inches. It is available in lengths of 80- or 150-feet as single units or in bulk packs.
ETL listed, conforming to UL676 and certified to CSAC22.2 #89, Mod-Lite comes with a 3-year warranty.
For more information, contact S.R. Smith, Dept. SI, 1017 SW Berg Pkwy, Canby, OR 97013. Telephone 800-824-4387. Online www.srsmith.com.
, from S.R. Smith of Canby Ore., is an
™ technology that allows