Posted on
Meet the growing team at Aqua Star Pool Products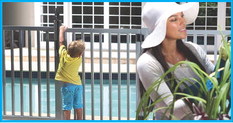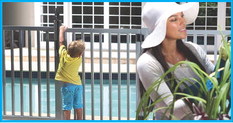 AquaStar Pool Products, Inc., of Ventura, Calif., announces a key internal promotion and the addition of three new director-level employees to its growing team, bringing a diverse offering of talent and experience to the organization.
Todd Pieri, previously Vice President of Sales, was named Chief Operating Officer in April. Todd has been with the organization for over ten years in multiple roles, and brings a prior knowledge of the distribution side of the business to this promotion.
"Todd has been an integral part of our company's explosive growth over the past decade," says Olaf Mjelde, President and Founder of AquaStar Pool Products. "His knowledge of our business and customers, as well as his commitment to the team, is unparalleled."
Ryan Faerber joined AquaStar as the company's new Director of Sourcing & Strategic Planning. With over 15 years of experience in a variety of industries, including consumer products, retail, private equity and manufacturing, Ryan brings a wealth of knowledge in analytics, consumer products, and sourcing activities.
Most recently holding a senior position at Harbor Freight Tools with extensive international work experience, Ryan earned his MBA in Finance from the Wharton School of Business and is fluent in both Cantonese and Mandarin Chinese.
Jim Ange joins the AquaStar team as the company's new Director of Engineering. As the owner of an engineering consulting company, Jim worked with AquaStar in a consulting role for over 12 years before joining the team full-time. Jim's experience with injection molding, research & development, and new product design has played a key role in AquaStar's ongoing success.
Jamie Novak is the newest member of the AquaStar team, joining in May as the Director of Branding & Communications. With over 16 years in the pool industry, Jamie will act as a brand ambassador relying on her experience in management, customer relationships, and communications. Jamie Novak can be contacted at [email protected], phone 443-823-2770.
Previously with Natural Chemistry, a division of Kik Consumer Products and BioLab, Jamie recently earned her MBA from Johns Hopkins Carey Business School with concentrations in Leading Organizations & Marketing.
Founded in 2003, AquaStar Pool Products is a global leader of safety, compliance, dependability, and innovation in pool and spa technology. AquaStar's highperformance and quality products are proudly designed and manufactured in the USA.
For more information, contact AquaStar Pool Products, Dept. SI, 2340 Palma Dr., Unit 104, Ventura, CA 93003. Telephone 877-768-2717. Online www. aquastarpoolproducts.com
The product descriptions appearing in Show 'N Tell have been provided by the manufacturers.
Service Industry News neither endorses nor warrants the information.