Posted on
Pool Troopers hires prior Florida Spa Pool Assoc Exec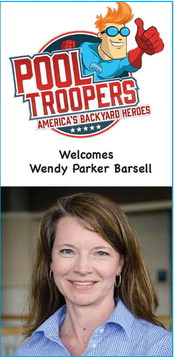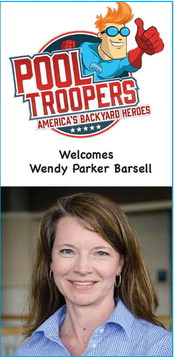 After 20 years of service with the Florida Swimming Pool Association, (FSPA), Wendy Parker Barsell has joined the team at Pool Troopers, one of the nation's oldest pool service companies.
Parker Barsell worked in a variety of positions within FSPA, before being named as its Executive Director in 2008. The FSPA is an association that provides government relation representation in Florida and educational opportunities to its 700+ members. During her tenure, Parker Barsell was instrumental in increasing member involvement and professionalism, helping the FSPA grow to become a national leader in providing information, services, government relations and education for the swimming pool industry. She also managed the Everything Under the Sun™ Expo as it developed into one of the leading pool industry tradeshows in the country.
"Serving as the FSPA Executive Director has been an honor and my passion. Over the past two decades, I have experienced the changes and also met some of the most wonderful people. I could never imagine leaving the pool industry; but once I hit my 20th anniversary, I wanted to try something different. The opportunity to serve as the Business Development Manager for Pool Troopers allows me to continue working with the people and the industry I love for the next part of my life," Parker Barsell said.
Pool Troopers CEO Gary Crayton is thrilled that she's decided to join his team.
"When I realized the potential to grow through partnerships with other pool companies, I made a list of who I wanted to join our team. Wendy was at the very top of my list as she has unmatched expertise in the pool industry and is an exceptional businessperson. She has literally worked with every type of person in our industry from service providers to vendors to manufacturers to legal and everyone in between. Wendy has a breadth of knowledge that no one else has, and we could not be more excited to welcome her to the Pool Troopers Family," Crayton said.
Starting in early 2021, Pool Troopers has been partnering with pool companies across the Sunbelt region and recently closed on its 5th acquisition of the year. Whether pool company owners are looking to accelerate growth or plan for retirement, Pool Troopers has the funding and team to help.
"Through the addition of Wendy to the Pool Trooper team, we will be able to help other pool businesses build their legacies and change even more lives," Crayton said."