Posted on
Florida SB 1028 requires water safety info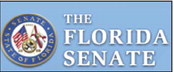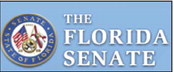 This June, Governor DeSantis signed a Florida Water Safety Bill intended to reduce drownings, among the first of its kind. The bill, SB 1028, will require school districts to provide water safety information and information on local swimming lesson resources to parents upon the first enrollment of their children in a Florida school.
Beginning with the 2022-2023 school year, each public school will provide parents with information on the important role water safety education courses and swimming lessons play in saving lives. The information must be provided electronically or in hard copy and must include local options for age-appropriate water safety courses and swimming lessons that result in a certificate indicating successful completion, including courses and lessons offered for free or at a reduced price.
The information must also be provided if the student is 18 years of age or older, or is under the age of 21 and is enrolling in adult education classes.
Earlier versions of the bill, SB 358 and HB 1119, would have required parents to provide proof of swimming lesson completion upon their child's entry into school.
The text of these bills was amended into SB 1028 and has passed both the House and Senate in May.