Posted on
Check out our latest 'Horror File' entry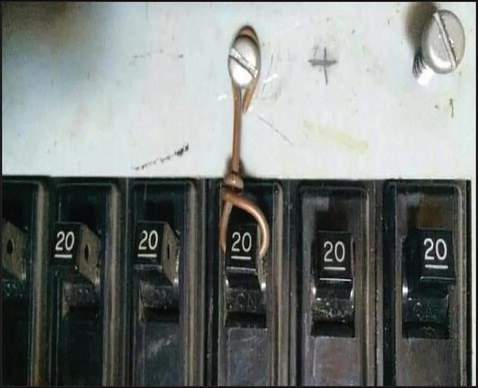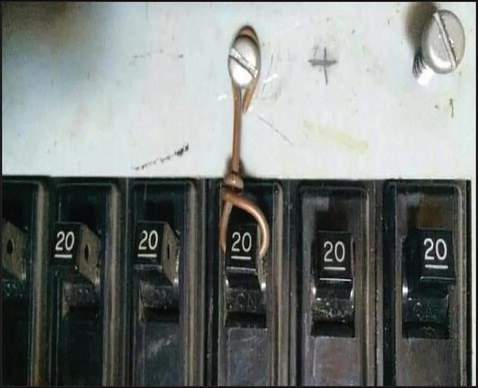 CAN YOU TOP THIS?
Welcome to the latest edition of our popular "Can You Top This?" column, featuring the newest entry in the Service Industry News "Horror File. "
This issue's entry comes to us from Paul Lyons of H20 Pros, in Pittsburgh, Pennsylvania.
Tripping circuit breakers are so annoying requiring the pool owner to frequently reset.
Paul came across this creative, but dangerous solution while routinely servicing one of his accounts.
Although the solution ends the need to reset the breaker, it eliminates the very reason for the required safety device and creates a hazardous fire risk.
Other publications like to print lots of pretty pictures of beautiful pools, spas and well engineered installations.
At Service Industry News, we would rather go behind the scenes and take a closer look at the type of stuff our readers encounter everyday — cracked tiles, tree roots, spaghetti plumbing, rats in the heater, cars in the pool and more!
When you are out in the field and you see something that doesn't look right, send us an email along with a picture and a brief description: Attention Horror File, [email protected]