Posted on
Getting to know industry professionals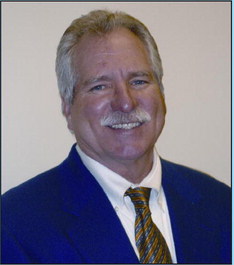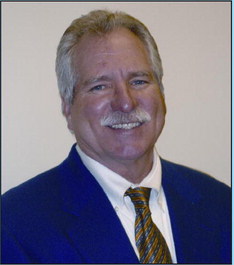 'MEET THE POOL PROS'
When Paul Pennington was 12-years-old, he was sucked down by a spa drain and thought "this is how I'm going to die."
Years later he was approached by the inventors of a pool and spa suction entrapment prevention system, called Vac-Alert. They wanted him to invest. He didn't have to be asked twice – he was all in.
"They showed me pictures of children who had been entrapped – pictures with red rings around their stomachs, around their buttocks. It was just horrible."
That day marked the beginning of a life "spent doing something good."
Pennington had his hands in a variety of different businesses, from music to mortgage banking to working as a business manager, but by the end of the conversation, all of that was over. Not only did he want to invest in Vac-Alert– he wanted to manage it.
It was 1999, and the inventor was Kevin Muldey who was assisted by George Pellington, and Marv Ruchell. Muldey knew people that were entrapped and killed by pool and spa drains. He had a dream one night about a valve that could prevent suction entrapment. So, with the help of Pellington and Ruchell, he set about turning that dream into a reality.
It's called a Safety Vacuum release system (SVRS), a valve that is plumbed into the swimming pool at the pump, where the pump is pulling the water from the main drain or series of drains. It instantly detects when there is a sudden increase in vacuum that happens when a person is held down on a suction line. In just two-tenths of a second, the system allows air into the valve, reducing the holding force to zero.
It was a revolutionary idea, but the three men were inventors, not business men, and they knew they needed the help of a savvy business professional to take it to market, and so they contacted Pennington, who had business relationships in their town, and made him president of the company.
The key was to raise public awareness about suction entrapment. They contacted a man named John Brown, a public relations specialist in New York. Brown created press packages to give to newspapers – at the time, kids who died of suction entrapment were recorded as drowning deaths.
It wasn't difficult to get the public's attention after several well publicized entrapment deaths took place.
In 2002, seven-year-old Virginia Graeme Baker, the granddaughter of former secretary of state James Baker, died after being pinned to the floor of a hot tub by the suction force at the drain. Her mother, Nancy Baker, embarked on a pool and spa safety program. She began lobbying Congress to pass legislation to require anti-entrapment drain covers, as well as other pool and spa safety devices.
The Vac-Alert team went to the Florida Building Commission, armed with pictures of parents of children who had died, and showed them their solution to suction entrapment.
Florida was in, and came out with the first law calling for layers of protection around pools and spas to stop entrapment deaths from happening.
Layers of protection include building pools with two drains, specialized drain covers, and safety vacuum release systems as a back-up. Entrapment prevention efforts quickly gained traction after that.
Pennington took the new Florida Building Code to Congresswoman Debbie Wasserman Schultz, a Democrat, who was immediately on board to carry the bill.
Alan Korn, an attorney with Safe Kids International, was instrumental in writing the language of the Virginia Graeme Baker Act. Working closely with Pennington, he was the front-man, carrying the message from the pool industry to the Senate Committee.
Meanwhile, Gary Duren, who was experienced in safety standards, became involved, and took the Florida building code to the International Code Council, where they created a standard about layers of protection, making it law in many states.
In May, 2006, Korn and Safe Kids helped get Secretary of State and Republican James Baker and Nancy Baker on the Larry King Live Program. While they were on the show, Senator Chris Dodd, a Democrat from Connecticut who was watching the show, called in and offered to cosponsor legislation to prevent suction entrapment.
"It took off like wild fire after that, with 19 or 20 co-sponsors of the bill that Debbie Wasserman Shultz wrote, from the Florida Building Code. All of the news channels were covering it," Pennington said In July of 2007, Abigale Rose Taylor was eviscerated after falling on an open pool drain, and died of her injuries nine months after the accident.
Just one month later, Zachary Cohn, son of billionaire Brian Cohn, drowned after his arm was sucked into uncovered drain. It resulted in the first major lawsuit of a pool contractor, who was charged with manslaughter.
2007 was a bad year for suction entrapments – altogether there were 74 reports of circulation entrapments with nine total deaths.
By December of that year, the Virginia Graeme Baker Pool and Spa Safety Act was signed into federal law by President George W. Bush.
Today, SVRS is required in public pools with a single drain. Although its not required in pools with two or more drains, Vac-Alert still recommends it be installed because there have been entrapment incidents in dual drain pools due to each drain being plumbed to its own pump, negating the point of having two drains.
Pennington says its important for people to know the majority of suction entrapments occur in residential pools and spas, where many of the drain covers were altogether missing. Pennington estimates there are hundreds of thousands of pools with a single drain, where SVRS systems should be installed, although they are only required by federal law at public pools.
"All of these pools with just a single drain, and no SVRS. Drain covers come off – that's just a fact," Pennington said.
The Pool and Hot Tub Alliance PHTA-7 standard, that has been adopted at state or municipality levels, advocates the use of SVRS, especially in pools with a single drain.
Pennington says people can help by supporting the PHTA, who are working to get states to adopt these standards into law.
"Jennifer Hatfield, government affairs lobbyist for the PHTA, needs financial support to tighten up pool safety regulations in multiple states. She works tirelessly trying to stop entrapment deaths from happening," Pennington said.
Furthermore, Pennington says that service technicians have a responsibility to warn their customers about suction entrapment, and install anti-entrapment devices. If they don't and someone gets hurt, he says they are ones who will be blamed and they will be held liable.
"It's the residential pools, single drain pools without SVRS – they're all just sitting there, ticking time bombs," Pennington said.