Posted on
Make SSC Pool Gasket your source for pool parts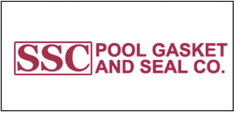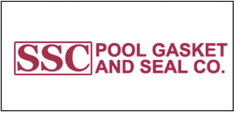 SSC Pool Gasket and Seal Co., Inc., of Narragansett, R. I., a manufacturer of swimming pool replacement parts and accessories, has been making products for the pool and spa industry since 1994.
Using the highest quality materials available, SSC manufactures most parts on site. Since the company does not sell to consumers or the general public, cutting out distributors and middlemen, prices are competitive. Quality on all products is guaranteed.
An OEM Parts Number-cross-referenced catalog of SSC's extensive offerings is available online for easy identification of correct parts. No minimum order is required and most orders are shipped the same day they are received.
SSC encourages customer input, inviting contributions of new product ideas and information about "hard to get" replacement parts.
For more information, contact SSC Pool Gasket & Seal Co., Inc., Dept. SI, 10 Dean Knauss Dr., Narragansett, RI 02882. Telephone 800-863-5900. Online www.poolgasket.com.