Posted on
Need a chlorine generator? Consider 'Chlorine Genie'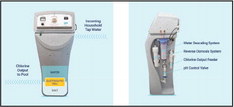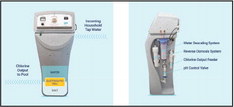 Chlorine Genie, from Ultimate Water
® , of La Mesa, Calif., creates the ultimate pool water with a chlorine generator that keeps the corrosive effects of salt out of the pool.
The patented electrolytic cell generates chlorine to safely sanitize without chemical irritants to create pool water that is soft as silk and easy on the eyes, skin and hair. With Chlorine Genie there is no more damage to plaster or equipment from salt and the frequency of electrolytic cell replacement is reduced.
Pool professionals can increase their income by installing and servicing the Chlorine Genie.
For more information, contact Ultimate Water, Dept. SI, Telephone 800-970-7616. Online www. chlorinegenie.com.