Posted on
Nonprofit group acquires olympic pool in North Minneapolis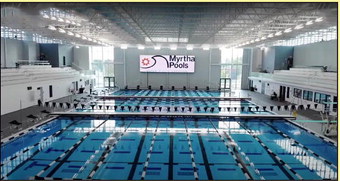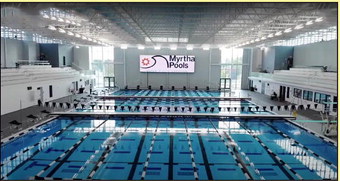 V3 - a nonprofit organization dedicated to exercise, characterbuilding and leadership for north Minneapolis youth and committed to addressing drowning disparities - has achieved a major win for North Minneapolis residents with the acquisition of a world-class Olympic swimming pool.
Beginning this November, the corner of Plymouth Avenue and Lyndale Avenue will transform from a warehouse to a V3 Community Center with an instructional pool, a running track, a community meeting space and a retail space.
The world-class pool was designed and constructed in Italy and used by elite athletes at Olympic Trials in Omaha, Nebraska. Once that event concludes, and thanks to donations and a discounted price, it will be disassembled and shipped to the V3 Center. Officials say the construction to get it ready for use will take about five years, and spectators will have a view of downtown Minneapolis.
According to V3 Sports Founder Erika Binger, the center is something North Minneapolis really needs.
"There's not a year-round publicly accessible pool," Binger said. "Nothing that is comprehensive for adults and families and then that also allows for that athletic competition."
Funding for the V3 center has come from donations, corporate sponsorships and they are also trying to access federal and state funding.
While they still need money to build the pool, thus far, enough money has been raised to break ground in November for the community center.
And because they have an anonymous $4 million matching gift donation, if they can match it, they can begin phase one, Binger said.
Binger is sure that once the project is complete, the V3 center is sure to make a huge difference in the lives of the kids in North Minneapolis.
"We know that somebody will come from North Minneapolis and make the Olympic team in 10, 15 years," Binger said.
V3's mission is providing health, wellness, equity, and opportunity through fitness, water safety, education, and economic impact.
V3 stands for Victory in Three and canbebrokendownthefollowingways:
•Swim, Bike & Run (Triathlon).
• Character, Communi ty & Commitment.
• Learning, Leadership & Life.
A non profit organization known as 'V3' will acquire Myrtha Pools' built olympic swimming pool this year. The pool will be disassembled and sent to North Minneapolis, MN., in November. Photo credit Myrtha Pools.