Posted on
Service tech saves toddler from drowning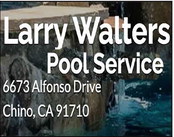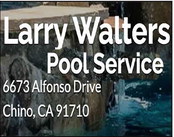 How often do you get a chance to save a person's life?
Marshall Guthrie, of Larry Walters Pool Service in the Inland Empire, CA, got his chance this June, when he was called to the Deerwood Apartments about a spa heater that wasn't working. As he passed the spa into the equipment room, he noticed a woman in the spa with two very young children – a 1-year -old baby, and a 2-year-old boy.
Fixing the heater took no more than a minute. The gas valve was off and so he turned it on and the heater fired right up. He checked a couple of other things, and then left the room.
"I had only been in there two or three minutes, and when I came out, I could see the mother trying to get the older boy out of the spa, but she was having a hard time with the baby in her arms. The boy was in trouble. He wasn't moving," Guthrie said. So, he reached into the spa and pulled the boy out. He was unconscious and his lips were blue.
"The mother screamed the loudest scream I've ever heard in my life. She was saying save my baby, save my baby, and then I think she kind of went into shock," Guthrie said.
He had to do something, so he compressed the child's chest with one hand and pinched his nose and breathed into his mouth. After only three repetitions, the boy coughed up water, and began to cry.
"Iwassogratefultohearthatbabycrying. It was music to my ears," Guthrie said.
Someone else in the pool area had already called 911, and the police and fire department came and took the boy to the hospital. He was released the next day, unscathed.
Guthrie says he thinks he did what many people would have done – he was just in the right place at the right time.
"I'm not CPR certified. I've never done it before. I probably did what I did based off of TV shows," Guthrie said.
Since the incident, Guthrie has told only a few people about what happened, and some of them have said that the mother should have been paying better attention, but Guthrie says he saw most of the near tragic scene unfold. The mother wasn't on her cell phone. She wasn't distracted. She was just a mother in a spa with her young children.
"I don't blame her at all. It just goes to show you how quickly something like that can happen."