Posted on
Ensure water levels using MP Industries 'Auto-Lev'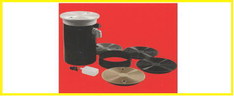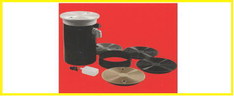 The AUTO-LEV
™ , Automatic Water Leveler, from MP Industries, inc., of Huntington Beach, Calif., maintains exact water levels in pools, spas, hot tubs, fountains, ponds or water-holding tanks. The simple and easy-to-adjust float valve assembly is accurate and maintenance-free.
The AUTO-LEV
™ is constructed of durable highimpact plastic and sports a commercial grade, plastic float assembly. The plumbing port is a standard ¾-inch street L PVC. The equalizer lines are 1- or 1 ½-inch female slip.
The top access lid is available in black, tan, white, gray or dark gray to best fit a particular application. A new accessory extension collar is also available that raises the ring and lid one inch.
For more information, contact MP Industries, Inc., Dept. SI, 16131 Gothard Street, Unit N, Huntington Beach, CA . 92647. Telephone 714-375-7771. Visit the company online at www.mp-industries.com.