Posted on
hospitalization where she received dialysis ….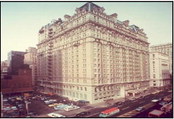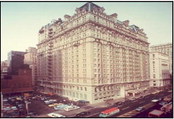 hospitalization where she received dialysis and was placed on a ventilator.
Munkberg posted on July 17 that her mother had been taken off the ventilator and seems to be improving.
MDH said they are working with the hotel to determine the source of the bacteria. At press time, they believe the source of infections originated at the hot tub that, along with the pool, has been closed to the public.
Department of health staff are working with the hotel on recommendations to clean and decontaminate the spa and pool area.
MDH investigators are concerned that other cases may still emerge. "If you spent time at the hotel between June 22 and 29, and are now ill, or if you become ill within two weeks of your visit, please see a health care provider to be evaluated for possible Legionnaires' Disease ," said Kris Ehresmann, director of the infectious disease division at MDH.
Legionnaires' Disease is spread by inhaling the aerosolized Legionella bacteria from water sources such as hot tubs, showerheads, decorative fountains, and cooling towers. It tends to grow in biofilm within plumbing systems, which is not easily penetrated by most disinfectants.
Legionnella is not spread from person to person. The time between exposure to the bacteria and the onset of symptoms can be up to 14 days.
Legionnaires'Disease is a severe form of pneumonia with lung inflammation caused by the infection. Symptoms of the disease include fever, fatigue, headache, muscle aches, chills, shortness of breath, loss of appetite, and coughing.
Most people exposed to the bacteria do not develop the disease, but people over the age of 50 or those with compromised immune systems and smokers are at an increased risk. This disease was first discovered in 1976 after an outbreak in Philadelphia infected more than a hundred people.
On July 21, 1976, the American Legion opened its annual three-day convention at the Bellevue-Stratford Hotel in Philadelphia, Pennsylvania. 2,000 Legionnaires attended the convention. It was after this event when the first outbreak of Legionnaires' Disease occurred. (Wikipedia) Photo credit philadelphiaencyclopedia.org.