Posted on
Neil Lowry grant to North Richland Hills, TX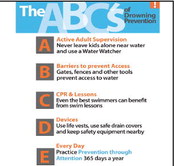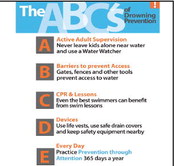 The Pool & Hot Tub Alliance (PHTA) has awarded the 2021 Dr. R. Neil Lowry Grant to the City of North Richland Hills in Texas. The winner was announced during the National Environmental Health Association's (NEHA) 2021 Virtual Annual Education Conference (AEC) awards ceremony.
Given in the memory of Dr. Robert Neil Lowry, a long-time member of the Pool & Hot Tub Alliance and the Recreational Water Quality Committee (RWQC), this $5,000 grant honors a public health official or department who has made outstanding contributions to advance the public's health and safe use of recreational water in pools, spas, and waterparks through educational, safety, operational, and technical programs.
The award was accepted virtually by Meagan Fendley, Neighborhood Services, City of North Richland Hills. Jody O'Grady, Director of Product Management and Customer Programs, Taylor Technologies, Inc., and Chair of the PHTA RWQC, presented the award via video.
The City of North Richland Hills created the NRH Water Safety 365 drowning prevention program after two North Richland Hills residents, 15-year-old Connor Gage and 4-year-old Paxton Wages, fatally drowned. Seven City departments and numerous community partners worked together to develop resources that reach a variety of audiences, including a colorand- learn storybook about water safety for children, a handbook for residential pool and spa owners, water safety curriculum for childcare providers and teachers, and an annual preseason safety class for public aquatic facility operators.
With the Dr. R. Neil Lowry Grant, the City of North Richland Hills will create a mobile and interactive display about the layers of protection that would be used at community events, school outreach events, and local aquatic facilities. The City will also purchase additional educational materials to distribute throughout the community.
According to Terry Snow, Owner of TLS Pool Service in Upland, CA, and PHTA RWQC Awards Subcommittee Chair, the City of North Richland Hills really stood out among this year's nominees.
"The fact that they already have a water safety outreach program in place and are already working with community partners to raise awareness of drowning prevention makes us confident that they will continue to do great work with the grant funds. We congratulate the City of North Richland Hills on what they have accomplished and are proud to help them reach an even wider community through the Dr. R. Neil Lowry Grant," Snow said Past winners of the Dr. R. Neil Lowry Grant include: Pueblo Department of Public Health and Environment, 2019; Arizona Department of Health Services, 2018; Quechan Parks & Recreation, 2017; Riverside County California Department of Health, 2016; Columbus Public Health, 2015; Middlesex-London Health Unit of London, Ontario, 2014; Brevard County Environmental Health Services Department, 2013; Sacramento County Environmental Management Department, 2012; Alexandria Health Department, 2011; City of Houston, 2010; and City of Plano, 2009.
For more information about the Dr. R. Neil Lowry Grant, visit https://www.phta. org/membership/promote-your-business/ phta-awards-of-excellence/dr-r-neil-lowrygrant/.
From the North Richland Hills, Texas, water safety program brochure.