Posted on
E. coli outbreak at Mississippi pool, splash pad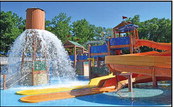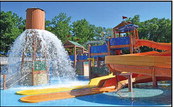 A Mississippi public swimming pool and splash pad has been closed after several cases of bacterial infection were linked to the facility.
This August, the Mississippi State Department of Health announced that it is continuing to investigate E. coli infections found in connection with use of the pool and splash pad at the Jellystone Park Camp Resort-Yogi on the Lake in Pelahatchie near Jackson.
At least one lawsuit has already been filed in connection with the outbreak. Brandon and Ruth Braud of Louisiana allege that they and their daughter, only known as "A.B." in court filings, who visited the Pelahatchie Park from July 29 through August 2, developed a fever and began having diarrhea containing blood.
The lawsuit states that Yogi on the Lake "unreasonably failed to exercise care to protect pool patrons, including A.B., from the known danger of E. coli transmission via its pool water..."
The lawyer representing the Brauds says that another family with a 2-year-old still in the hospital with E. coli contracted at the park has also contacted his law office.
The Department of Health said it has tracked infections from July 30 to August 1. However, they believe additional exposures may have occurred before the facility was closed on August 9 and urged anyone who used the pool or splash pad to monitor themselves for symptoms and seek medical help if any appear.
E. coli infections can cause stomach cramps, diarrhea, vomiting, and fever. Infection symptoms usually develop within three to four days after exposure.
Occasionally, more severe symptoms occur that can be life-threatening. Particularly dangerous for very young children and the elderly, some individuals develop a severe and potentially lifethreatening condition called hemolytic uremic syndrome, often developing about a week after symptoms occur and are improving, which can lead to kidney failure.
Outbreaks in recreational water such as pools, spas, and splash pads occur when the water becomes contaminated by an infected person though fecal contamination and then other swimmers swallow the water. Personto- person transmission is also possible.
Pool professionals can tell pool users that they can protect themselves and their children from E. coli by following simple but effective guidelines:
• Don't swim or let children swim when sick with diarrhea.
• Don't swallow the water.
• Give kids bathroom breaks every hour.
• Check diapers and change them in a bathroom or diaper-changing area – not poolside – to keep germs away from the pool.
• Shower before you get in the water. Rinsing off in the shower for just one minute helps get rid of any germs that might be on your body.