Posted on
Chlorine pump malfunction hospitalizes 15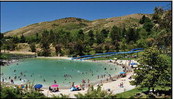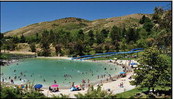 A chlorine pump malfunction at a San Bernardino County, California, public pool sent at least 15 people to the hospital this August due to exposure to high levels of chlorine.
The incident happened at the Yucaipa Regional Park swimming pool on August 13 and affected a total of 27 people. According to an early release from Cal Fire San Bernardino, 15 were hospitalized. Numerous ambulances, fire trucks, and law enforcement vehicles responded to the scene after receiving reports of a chemical spill with dozens of victims sickened or injured. The most immediate victim's injuries were identified as severe, and that person was rushed to Loma Linda University Medical Center. Five additional victims were characterized with moderate injuries, and another nine had minor injuries, according to Cal Fire San Bernardino. All were eventually transported to LLUMC.
However, the Governor's Office of Emergency Services reported that as many as 27 people were hospitalized with injuries sustained from the incident when between 5 to 10 gallons of chlorine were suddenly released into the pool.
Many victims reported experiencing symptoms that included shortness of breath, vomiting, blurred vision, burning skin, and dizziness.
Jason Sage, who had been visiting the park's pool with his family described the scene as "like something you would see in the movies," saying he ran from the cloud of chlorine along with throngs of other fleeing victims, some of whom were overcome by the fumes and collapsed to the ground, vomiting.
"All of a sudden this yellow, orange, neon-colored stuff started coming out of the vents," Sage said. "Everybody took off running and … some people started collapsing. People were choking, spitting up, throwing up. It was pretty toxic, just the burning feeling you had in your lungs and throat," A woman and her daughter described her ordeal as "horrible. Pure chaos. There was no escape."
First responders arriving at the scene were met with crowds of swimmers and park-goers still in the process of evacuating the pool area where the strong odor of chlorine continued to linger.
Hazmat teams were eventually able to disperse the chlorine fumes and contain the chlorine within the pool, preventing it from entering sewage drains and other waterways, the OES report said.