Posted on
Did you get your slice of P.I.E.?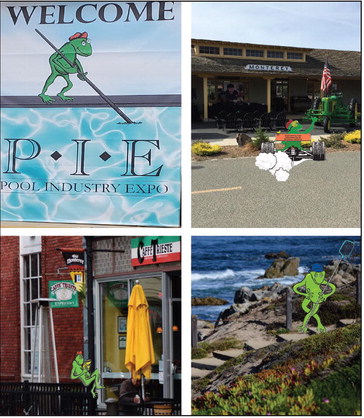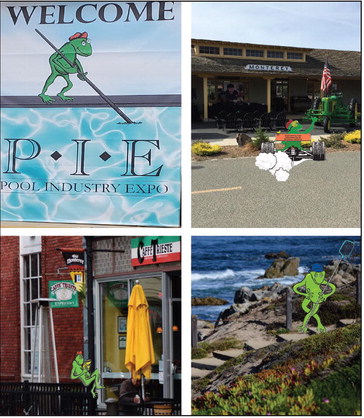 After a year's hiatus, the 34th Pool Industry Expo returned to beautiful Monterey, California, from September 9 to 11 at the Monterey Conference Center.
Long-time show organizer Bill Hoy announced a well-attended show floor of nearly 3,000, well-attended classes, and that clearly in-person learning is in demand.
"The CPO class was sold out as students took advantage of Wayne Ivusich's final CPO with PIE before retirement with Taylor Technologies after 31 years," Hoy said.
Hasa's Terry Arko said that the people who attended the show were clearly the decision makers and key players within their companies.
"Those who made the trip to Monterey were all positive and hopeful for a better season in 2022 despite the challenges of the past summer with equipment and chemical shortages," Arko said.
This year's PIE featured 31 classes on topics ranging from electricity, hydraulics, and water chemistry to COVID customer service, and everything in between.
For attendee Kelli Carrillo, owner of Legacy Pool and Spa in Sacramento, California, the show was her first to attend in many years, and she said that it met her expectations and that she achieved her goals in going.
"I went to the show mainly for the networking for the women's group and my business," Carrillo said. "I was able to meet a lot of great people and take some classes to get ideas for trainings for women."
Nathan Williams, President ofArmadillo Pools, Inc., in Sacramento, California, was pleasantly surprised with his experience.
"Honestly, coming out of COVID, I had fairly low expectations for the show," Williams said. "I knew the staff had done and were doing the best they could to produce the best show possible. I can imagine the challenges the PIE staff faced with putting this together. I thoroughly enjoyed getting back to an in-person show."
As usual, the show culminated with a spin of the wheel for two grand prizes.
Kevin McLard, of KLM Pools in Tracy, California, won $1500 cash. Matthew Morrow, of Salinas Pool A-1 in Salinas, California, won a Hawaiian vacation for two.
Bill Hoy thanks co-organizers, attendees and exhibitors alike for a very successful show to mark the start of the tradeshow season.
The 35th annual Pool Industry Expo will return to Monterey next year from October 5 through 7.