Posted on
Check out our latest 'Horror File' entry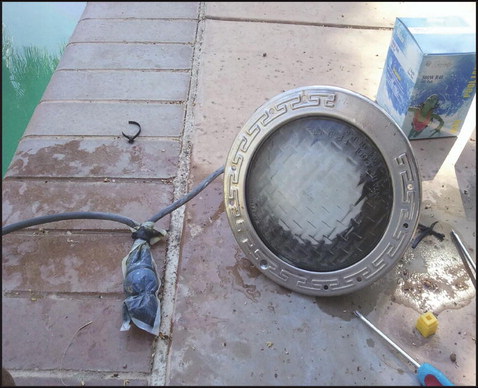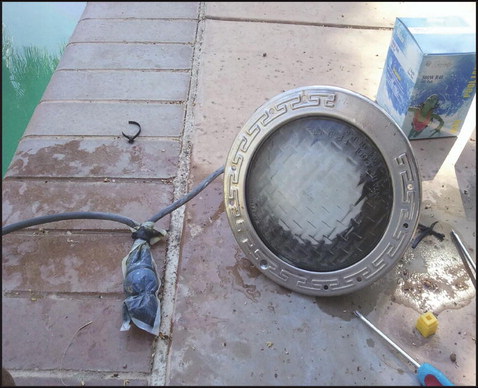 CAN YOU TOP THIS?
Welcome to the latest edition of our popular "Can You Top This?" column, featuring the newest entry in the Service Industry News "Horror File. "
This issue's entry comes to us from Jeff Wolf of Sunset Pool Service, in Hilmar, California.
" The customer wanted their light working and assumed the bulb was burned out," writes Jeff.
"After the customary 'hang my head over the side underwater wearing a snorkel to reach the light,' I pulled this little jewel out to discover someone had the bright idea of splicing the 120V cord that lives UNDER WATER!
"Naturally the light was disconnected and left up to the customer's wishes. Ultimately they wisely decided a new light with a solid cord should be pulled in.
"Unfortunately for some mysterious reason the previous company was no longer in business."
Wow! It really is shocking what goes on in this industry. Thank god for service techs like you Jeff.
Other publications like to print lots of pretty pictures of beautiful pools, spas and well engineered installations.
At Service Industry News, we would rather go behind the scenes and take a closer look at the type of stuff our readers encounter everyday — cracked tiles, tree roots, spaghetti plumbing, rats in the heater, cars in the pool and more!
When you are out in the field and you see something that doesn't look right, send us an email along with a picture and a brief description: Attention Horror File, [email protected]