Posted on
E-Z Products has 4 new plaster repair colors, sizes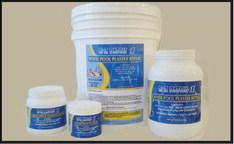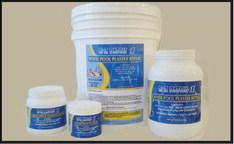 E-Z Products of Cave Creek, Ariz., a division of R. A. Brooks, Inc., manufacturer of E-Z Patch White, Colored, Pebble, Quartz, Glass Bead and Blended Pool Plaster Repair Kits, has added 150 different types, colors and sizes to their line.
Pool Plaster Repair Kits in four sizes are available for each type and color: 1-, 3-, 10- and 50 pounds. Also, each type and color is available in Above Water application, in which water must be lowered, and in F.S. (Fast Set) which can be applied underwater or in cold climates.
The company also offers the largest selection of pool plaster repair kits available nationwide.
For more information, contact E-Z Products, Dept. SI, 32449 N. 66 St., Cave Creek, AZ 85331. Email: [email protected] Phone: 888-439-7282. Online: www.e-zpatch.com.