Posted on
Chlorine gas cloud sends 13 to hospital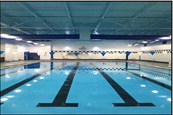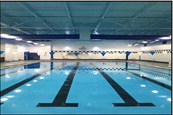 A potentially lethal hazmat situation closed a New Rochelle, New York, YMCA for a day.
Emergency crews responded to the scene at just after 7 a.m. on September 20, where a cloud of chlorine gas had sickened more than a dozen people.
Thirteen patrons were transported to local hospitals with symptoms of respiratory distress and skin irritation. At least 10 of the victims were reported to be "very sick."
Fire officials said that a worker inadvertently mixed muriatic acid and chlorine in the same container.
"We're thinking it was human error," New Rochelle Fire Chief Andy Sandor said.
The combined chemicals caused a reaction resulting in chlorine gas, creating a toxic vapor cloud that sickened gym patrons and employees with its fumes.
"So, folks were working out, they're hanging out at the Y, they get overcome, so they have respiratory injuries, they have skin injuries," Sandor said. "[Firefighters] got all suited up, and went ahead in and got the folks out."
First responders in hazmat suits helped a number of people get out of the building. EMTs toweled people down to remove chemical residue that could irritate the skin.
Witnesses reported that "it felt like their lungs were on fire" prior to the "mad dash" to escape the building. Several people were treated with oxygen at the scene.
Adam Holmes said he was working out when the incident occurred.
"I was on a stationary bike, and multiple people came running out choking, coughing," he said.
One man was swimming when he realizedsomethingwasdesperatelywrong.
"Couldn't breathe anymore," said swimmer said Nikolai Pamukoff. "Obvious mistake in mixing chemicals. Next thing you know, it's just an act of desperation to get out of the pool. Everyone is coughing, desperately trying to get out any which way. Just an awful scene."
Pamukoff was among those that were hospitalized. He told local reporters that he was thankful to be alive. He said that people were screaming, crying, and panicking after the incident. Some were spitting up blood.
Fortunately, the incident occurred early in the day, before the YMCA becomes crowded with children and various programs begin.
The YMCA used large fans to ventilate the space after the incident. Firefighters who responded had to be scrubbed down and decontaminated.
The scene was said to be contained by mid-morning.
Photo credit: New Rochelle YMCA.