Posted on
National Water Safety Conference, Mar. 29-Apr. 1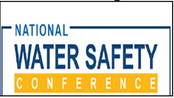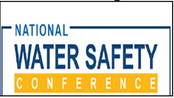 Organizers of the National Water Safety Conference are offering a $100 discount to the conference.
Be sure to save the date for the National Water Safety Conference, which will take place as a virtual event from Monday, March 29 through Thursday, April 1, 2021.
The four-day annual event, put on by the National Drowning Prevention Alliance, will feature amazing speakers, over 80 live sessions, trainings, workshops, town-hall events and live Q& A interactions with real experts.
You can experience it all from the comfort of your own home!
The event will also include a virtual Exhibit Hall to connect with water safety suppliers, vendors and Families United to Prevent Drowning members. Join in the fun to win prizes and contests.
The conference was originally scheduled to be a live event in San Diego, but given the uncertainties presented by the ongoing Covid-19 pandemic, organizers felt it would be best to move to an online format. But with months to plan the event, conference organizers are enthusiastic.
"I'm excited about what we will be able to deliver – we've redesigned the virtual exhibit hall to make it really interactive so our attendees and our sponsors get those meaningful connections that they are familiar with," said Adam Katchmarchi, Executive Director of the National Drowning Prevention Alliance.
Show organizers have worked hard to line up amazing educational sessions, including a full day focused on the U.S. National Water Safety Action Plan which will change the game in drowning prevention and water safety.
Government leaders and experts on advocacy will be present to discuss how the public can get involved in legislative efforts around the country to be water safer.
They are also launching an in-person event at the San Diego Mission Bay Resort from September 13-14, 2021, hosting the first ever Drowning Prevention Symposium which will focus on both education and advocacy.
Attendees will have an opportunity to network and discuss effective drowning prevention measures utilized over the summer months.
"Our whole community is excited about the impacts we can make in the drowning rates in the U.S.," Katchmarchi said.
To register and for more information go to watersafetyconference.com. Use discount code Jeremy100 for a $100 discount on registration fees.