Posted on
Pool industry fears widespread shortages of essential plastic parts after Texas freeze

- PVC, plastic parts supply jeopardized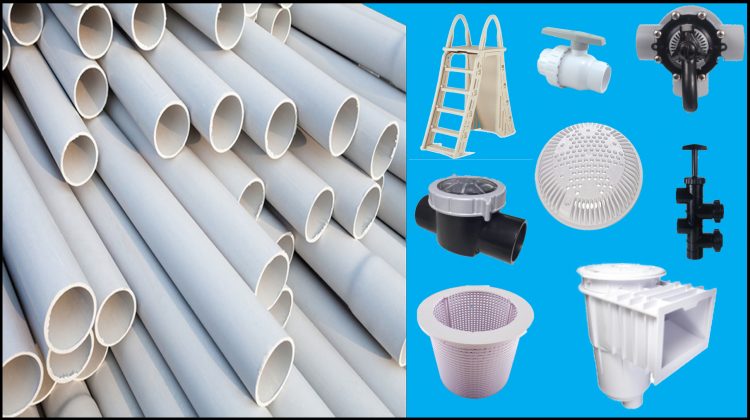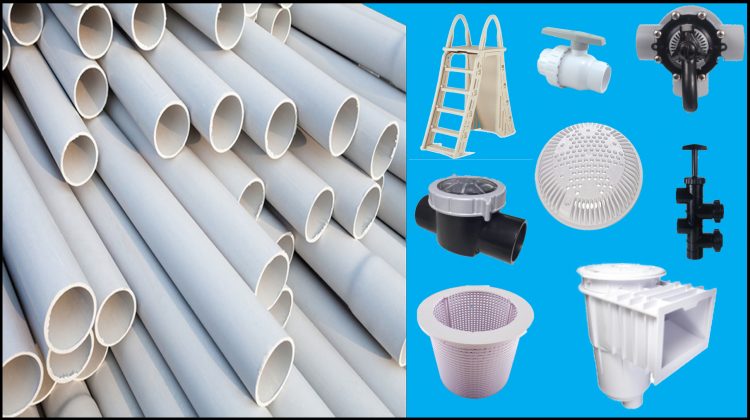 The pool industry may be facing a dramatic reduction in products made from plastics.
The aftermath of February's brutal Texas storm and power outages resulted in widespread damage — crippling domestic plastic production.
The power outages brought Texas' petrochemical complex, America's hub for the raw materials for plastic, to its knees.
New York-based Confer Plastics, a manufacturer of pool ladders, steps and spa accessories, has been the first to sound the alarm. They simply can't get enough plastic materials to make their products. They've already been forced to lay off 40 employees and expect more to follow.
Among countless other plastic reliant companies, Confer Plastics said they will not be able to deliver products planned or scheduled. According to the company's vice president Bob Confer, this is something they have never done before — in their 48 years of business, even with 1970s oil embargoes, the Blizzard of '77, the Great Recession and Covid.
Confer explains how the plastics disaster unfolded as follows:
In Texas, business operators, like homeowners, were given little to no notice about the widespread shutdown of the (power) grid and the institution of rolling blackouts. Those most affected were the petrochemical companies. Among them were those that make polyethylene and polypropylene, the most commonly used plastic materials.
In a region where hurricane impacts are common, material producers can plan for that. You know a hurricane is coming, you shut down in advance. The sudden and prolonged electrical outage caught everyone off guard and now they are suffering the consequences. Had ERCOT (the Electrical Liability Commission serving Texas) given advance notice of its strategies, resin plants could have disabled their facilities accordingly. Instead, that flick of the switch happened while everyone was still in full operation.
The damage has been significant. Water and steam, used to crack the carbon molecules, froze inside equipment.
The raw materials that were going from gas to solid or had already become so stopped moving. Machines were damaged and pipes were gummed up. It's so bad that many of the pipes throughout those vast industrial complexes have to be cleaned out manually; and that's no easy undertaking, as it seems like there are miles of pipes there.
The majority of resin plants won't be back online until the first week of April.
According to the Wall Street Journal, citing S&P Global Platts, the freeze in Texas, which is one of largest exporters of plastics and other petrochemical products, stopped production of 75% of polyethylene, 62% of polypropylene and 57% of PVC. Texas produces about 85% of the U.S.'s polyethylene, the most widely used plastic in the world.
Now, Confer says his company is being told that resin supplies won't be normal for another four to six months.
He expects that it will be a stressful time for everyone in the pool and spa industry, impacting everything made out of plastic, from equipment to accessories to spas to pool toys.
Lacking plastic to make containers, store shelves could become empty of cleaning supplies, threatening the availability of liquid chlorine for pool disinfection and sanitation.
This confluence of elements, in an industry already struggling with equipment and chlorine shortages, may dovetail into a perfect fiasco pool season in 2021.
The pool and spa industry is just one of many industries affected by this crisis. The plastic shortage has in fact disrupted the world-wide supply chain for consumer goods.
It has and will continue to impact everything from the auto industry to smart phones, building materials to medical supplies – if it's made out of petrochemical materials, it is in short supply.
According to the Wall Street Journal, prices for polyethylene, polypropylene and other chemical compounds used to make auto parts, computers and a vast array of plastic products have reached their highest levels in years in the U.S.
In February and March, automakers announced plant shutdowns and production cuts because of the shortages of chips, components and plastics, and damage to the assembly plants during the winter storm.
To name a few, Honda, Toyota, GM, Ford and Tesla all temporarily halted production at some or most of their assembly plants.
Meanwhile, Samsung and NXP semiconductors, both with plants in Austin, were forced to shut down operations during the storm, exacerbating a chip shortage that had already prompted the car makers to curtail output.
Within the construction industry, builders are being told to expect shortages of everything, from PVC to siding to adhesives to insulation. And paint maker PPG Industries Inc. said a number of its suppliers were affected by the problems in Texas.
All of this is going to cost the unwitting consumer, the vast majority of whom may be as yet unaware of the scope of this crisis.
Because of the supply and demand war, Confer says his company's plastic's materials currently cost over three times what they did a year ago. That will get passed on to retailers, who will then pass it on to consumers after their mark-up.
Now, think of everything we buy that is made or stored in plastic.
"The impact is significant and it is one that will roil the national economy's waters for months," Confer said.