Posted on
Cover pools safely with HydraMatic Pool Covers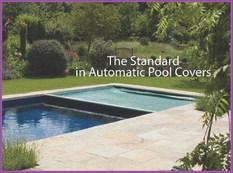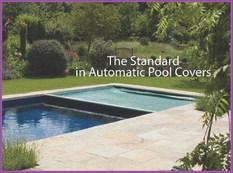 HydraMatic Pool Covers, from Aquamatic Cover Systems, Inc., of Gilroy, Calif., feature an all-fluid dual drive that is simple, yet robust. It eliminates the clutch and is self-adjusting with no need for lubrication.
One motor opens the cover and one motor closes it. Direction is controlled by turning the key, which actuates a propriety solenoid valve to send the hydraulic fluid to the corresponding motors. Patented pressure relief valves eliminate the need for electrical sensors or other electrical devices near the pool. All electric power and switches are remote at the equipment pad.
The HydraMatic drive is a closed loop system and although a drain is required in the cover recess, inadvertent flooding does not mean electric motor replacement. No electrics near the pool also means greater safety.
The patented built-in rainwater removal feature eliminates accumulated rainwater on the cover surface by a simple turn of the key to open the cover. The water is forced through the screens into the pool, while the screen mesh collects leaves and most debris.
The HydraMatic cover is UL tested and certified to exceed ASTMF1346-91 standards for pool safety.
For more information, contact Aquamatic Cover SystemsInc.,Dept.SI.Phone800-262-4044. 200Mayock Rd., Gilroy, CA 95020. Online at www.aquamatic.com.