Main, serviceindustrynews
U.S. Chemical Safety and Hazard Investigation Board released report showing Biolab needed more prep
By Marcelle Dibrell On August 27, 2020, Hurricane Laura destroyed a Louisiana chlorine manufacturing facility, resulting in a nationwide chlorine shor...
Main, serviceindustrynews
According to the most recent report from the U.S. Department of Commerce, one of its most closely monitored measures of inflation — the Personal Consu...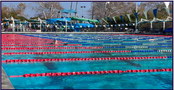 A Hazardous Materials team was dispatched the McCambridge Park swimming pool in Burbank, California, after a chemical mix-up involving sodium hypochlo...
In totally unrelated incidents this May, garbage truck drivers in Texas and West Virginia were injured after pool and spa chemicals were inappropriate...
an adjacent Biolab warehouse that Hurricane Laura had also damaged. This warehouse stored about 1 million pounds of trichlor along with other raw mate...
normal trash. Bedford city officials issued the following statement concerning the driver, who works for Republic Services: "Pool chemicals are highly...
The Pool and Spa Show
Jan. 24-26, Atlantic City, New Jersey
34th Annual National Plasterers Conference
Feb. 8-10, Coronado, California
The Southwest Pool and Spa Show
Feb. 9-11, Houston, Texas
The Western Pool and Spa Show
Mar. 23-25, Long Beach, California