Classified Advertising
November 14, 2023
Father dies after trying to rescue his 2 children and friend's child from electrified fountain
One person is dead and four others injured due to an electrocution incident in a fountain at a Jupiter, Florida, shopping center. Nate Davenport, 45, ...
Pools and spas can provide a sanctuary of relaxation and recreation for countless individuals. However, beneath the surface lies a complex network of ...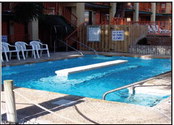 A South Carolina couple is suing a Myrtle Beach resort for chemical burns the husband received after entering the facility's hot tub. The complaint, e...
In the wake of the tragic electrocution incident at a fountain in Jupiter, Florida, Ray Arouesty, Senior Vice President, HUB International Insurance S...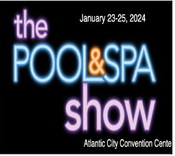 Register today for The Pool and Spa Show, taking place January 2325 at the Atlantic City Convention Center in New Jersey, where PHTA/ NESPA members ca...
You can win big at the Western Pool and Spa Show, taking place March 28-30, 2024, at the Long Beach Convention Center in Long Beach, California. That'...
The International Pool Spa Patio Expo
Nov. 15-17, Las Vegas, Nevada
The Pool and Spa Show
Jan. 24-26, Atlantic City, New Jersey
34th Annual National Plasterers Conference
Feb. 8-10, Coronado, California
The Southwest Pool and Spa Show
Feb. 9-11, Houston, Texas
The Western Pool and Spa Show
Mar. 23-25, Long Beach, California